Dates:  TBA

Tuition: $1,595
Registration: Email
Class Size:  Limited to 12 participants
---
Get a taste of this workshop with my TEDx talk.
"The artist, after all, is not a special kind of person; every person is a special kind of artist." —Michael Michalko
Get the best of both with this unique workshop.
Create images both on site and in the studio.
You'll learn more creative skill sets in this workshop than in any other workshop.
It's the perfect way to prepare for or follow up a field workshop.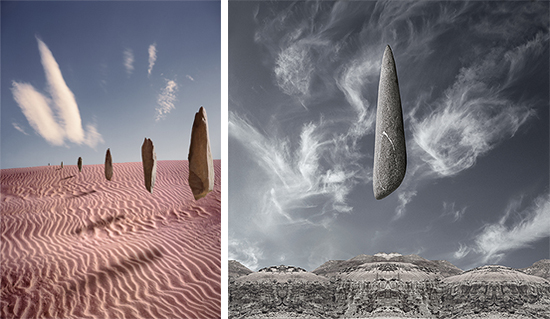 Workshop Overview
Want to think outside the box?
Want to use skills you already possess in new ways?
Want to uncover your authentic voice?

Then this workshop is for you!
Make a quantum leap in creativity!
Everyone is creative. Everyone needs a creative outlet. You can learn to be more creative. The more you practice being creative the more creative you become. Being more creative in one area of your life will help you be more creative in other areas of your life. You can help others be more creative. They can help you be more creative. You'll enjoy being creative together.
Discover techniques to explore and develop your unique vision, structure your creative process, raise your success rate, and increase your productivity. Learn classic techniques employed by creative people in fields as diverse as science, medicine, business, and the intelligence community. And put them to use to for you!
Stay open. Learn ways to unleash your creativity and generate more high quality ideas in less time. Stay focussed. Learn ways to target your efforts into the most rewarding and productive areas.
Develop the ability to clarify your unique vision and make it clear to other people.
Write a mission and plan to make sure you're going where you need to go.
Set goals, timelines, and quotas to make sure you get there.
Create a useful framework to focus your efforts through personal projects.
Focus on the things that will make the most impact on your creative life.
Learn ways to find new ideas - lots of them!
Learn ways to make sure that no good idea is forgotten or lost.
Learn to frame questions in different ways to get more high quality answers.
Learn to put yourself in stimulating environments and learn what environments are most stimulating for you.
See what others see in the same environments and do with the same materials.
Learn effective brainstorming techniques to generate more ideas and uncover the hidden potential in every situation and within you.
Enjoy the thrill of collaborating with others. 
Streamline your workflow to ensure maximum productivity.
Preview my creative process book.
Don't limit yourself, empower yourself. Learn to be versatile in your approach to photography. When your standard approach isn't working, you'll have others to fall back on.
Previsualize; learn to see images in camera.
Postvisualize; learn to see images in combination with each other.
Visualize; learn to see the images in your mind's eye.
Understand your unique vision and how to develop it further. Learn powerful ways of editing your work. Don't leave success to chance - ensure it.
Find your best work quickly and learn to present it effectively.
Sort your work to establish priorities for the work you're about to do.
Sequence bodies of work to present your work more clearly and amplify the meaningful relationships within it. 
Make connections that bridge different bodies of work helping you find your grand themes. 
Identify what you need to do to make your work even stronger and create an action plan to accomplish it.
Find images that contain the seeds for your future development and decide the most effective and practical ways to advance it.
You don't have to be Shakespeare, Picasso, or Barishnikov to write, draw, and move. You already know how to do these things. What you probably haven't done is learn ways to practice them that make them personally useful and productive. Once you do, whole new worlds of possibility will become open to you.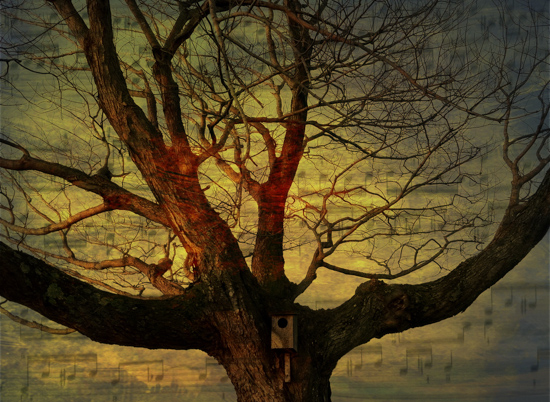 Once you've practiced these techniques you'll have a new set of skills to approach any challenge that requires creativity. The week will be full of insights. You may even make a major breakthrough.
Portfolio reviews are included in this workshop.
This workshop is right for you if
If you're ready to take a quantum leap in creative problem solving. You want to focus your personal vision, develop your unique signature style, and learn newways to fuel both your creativity and your productivity.
Workshop requirements
A basic comfort level with Photoshop is required for all of John Paul's sessions.
Participants need a digital camera, portable computer, and Adobe Photoshop or Adobe Lightroom. Manufacturer loans may be available. Photographic skills, an open mind, and curiosity are the primary requirements for this week. Students will be required to have only a general understanding of digital imaging, though some experience with Photoshop is recommended. The more you bring to the week, the more you'll take back.
Participant Experiences
"John Paul is uniquely generous and open in sharing his approach to creating art, and he's a master at the process. I recommend this workshop to anyone who wants to address creativity 180 degrees removed from what is boring, trite, dogmatic, unenlightened. This curriculum is as good as pedagogy gets."
—Illuminating Creativity Workshop Participant