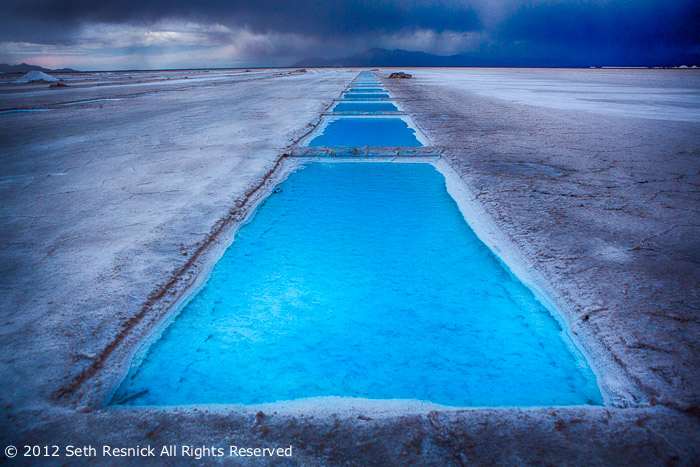 Atacama & Puna - High Deserts
---
Dates: TBA
Tuition: $7,950 (Inclusive)
Registration: Email
Class Size:  Limited to 12 participants
---
This is a Digital Photo Destinations workshop.
Instructors – John Paul Caponigro and Seth Resnick
Find out more about Digital Photo Destinations adventures here.
9 Days / 8 Nights
Join us for an exciting workshop in an incredibly stunning location with highly acclaimed visual artists John Paul Caponigro and Seth Resnick. We will guide you through the fantastic deserts of Argentina's Atacama & Puna. Join us for this unique opportunity to visit one of the most amazing places on this planet with two world-class artists/photographers who will boost your artistic vision, and creativity.
Day 1
Arrive in Buenos Aires – Seminar at Hotel Nuss – Dinner at La Cabrera
Orientation and seminars in the boutique Hotel Nuss and dinner at a classic Argentinian steak house kick off our adventure.
Day 2
Flight to Salta – Lunch at Finca Valentina – Hotel Altalaluna in Cafayate
After arrival we are transferred to beautiful Finca Valentina(www.finca-valentina.com.ar) to have lunch, relax and get ready for our journey. We first drive south from Salta through the Calchaquies Valleys, with its dramatic rock formations eroded into wild shapes such as in the Quebrada de las Conchas and Cafayate. We finally arrive at the Altalaluna Hotel Wine & SPA(www.altalaluna.com) for the night in Tolombon. Wine lovers can taste the fantastic world-class wines produced in this region.
Day 3
Cafayate to El Peñon - Sunset in Pumice Stone Field
We'll start the climb towards the high altitude deserts. This is one of the highlights of our trip. The Pumice stone field is approximately one hour away from our hotel, across a beautiful valley that requires some challenging driving. The field is about 55,000 square miles and lies in the heart of the Puna. It represents the largest Pumice stone concentration in the world, with some stones reaching 60-feet tall, surrounded by black sand from a volcanic eruption. Near the Pumice Stone Field we'll visit giant white sand dunes under a blue sky. We will explore the north and south regions of the field as well as the Volcano of Carachi Pampa. Finally we will visit some huge white sand dunes that require skilled 4WD. The dunes are a few hundred feet tall and were originated by erosion of the pumice stones nearby. We'll spend the night at the Hosteria de Altura El Peñon.
Day 4
Sunrise at White Sand Dune & Pumice Stone Field – Night in Pumice Stone Field
We return to the incredible rock formations, now under entirely different light - dawn and dusk with special low light an night photography sessions. We'll start the climb towards the high altitude deserts. We'll spend the night at the Hosteria de Altura El Peñon.
Day 5
El Penon to Dead Man Salt Flat – Sunset in Red Labyrinth – Dinner at Tolar Grande
This is a fantastic day, with lots of great locations for photography. We leave El Peñon and head north towards San Antonio de los Cobres. We drive through a few oasis filled with llamas and vicuñas. We arrive at the Dead Salt Flat and the Red Labyrinth Desert with good light. Salt flats are very photogenic and this one is no exemption. The Red Labyrinth is a vast region of eroded deep red rock. Simply incredible out-of this-planet place. Another of the many highlights of the trip.
Day 6
Tolar Grande to Arizaro Salt Flat – Arita Cone – Dinner at Tolar Grande
Dramatic salt flats and unexpected water holes form strange oases amid volcanic landscapes puncutated by tall cinder cone spires.
Day 7
Tolar Grande Sunrise in Red Labyrinth – Sunset at Salinas Grandes – Dinner at Purmamarca
Leaving the fascinating Red Labyrinth after dawn, we wind our way through more marvelous landscape to finally reach Salinas Grandes at sunset, one of the most incredible salt flats we'll encounter, with its geometrically carved turquoise pools. We spend our last night in the Puna at La Comarca Hotel in the colorful town of Purmamarca.
Day 8
Purmamarca to Sunrise Salinas Grandes – Dinner at Salta
We return to Salinas Grandes salt flats for an encore - under entirely different but equally beautiful light. Final reviews and a great dinner round out our amazing adventure.
Day 9
Purmamarca – Salta Airport
Today we drive to Salta airport in the morning for our flight back to Buenos Aires.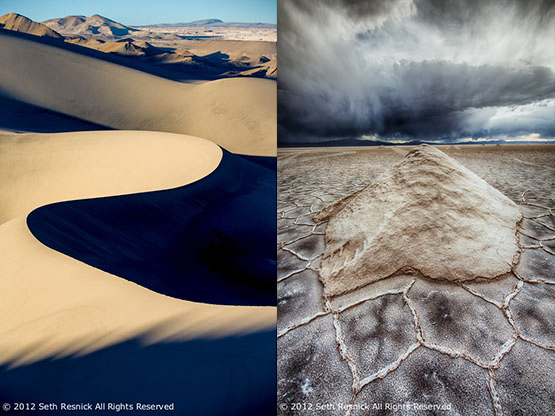 Price: $7,950
Included:
•    All accomodation during the workshop (8 nights)
•    All meals
•    Private 4WD drive transportation especially prepared for the area
•    National Authority Passenger's Transportation Permit (CNRT)
•    Safety equipment: satellite phone, radio, first aid kit, Spot
•    Logistic support, mechanic assistance and 24hs emergency line
•    Specialized Guide/Driver
•    AWP – Tour coordinator throughout the trip
Not Included:
•    Transfers in Buenos Aires
•    Extra accommodation before/after the workshop
•    International or domestic flights
•    Tips and gratuities
•    Alcoholic drinks
•    Personal expenses
Need assistance? Flights? Transfers? Hotels? Extensions? Please contact Daniel Portal at dportal@gmail.com
Check anotherworldphotography.com for accepted forms of payment and policies.
More questions? Please ask us at anotherworldphotography@gmail.com