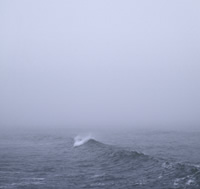 Location
Studio—Cushing, Maine
During a visit you'll see our recently renovated studio and gallery featuring state-of-the-art equipment set in an intimate rural environment.
View works on display and in process.
The current exhibition of framed prints
Portfolios of matted prints
Prints in process
Digital files in process
Original drawings
Sketches
Books, posters, cards, calendars
John Paul's collection of photographs
See the equipment we do our work with.
Imacon 848 film scanner for originals up to 4 x 5"
Epson flatbed scanner for artwork up to 8.5 x 11"
Apple computers
A variety of monitors
X-rite color management hardware and software
Epson digital video projectors for demonstrations and reviews
Epson printers accommodating print sizes up to 64" wide using Epson media
Canon digital SLR cameras and accompanying lenses
Bogen tripods
Adobe Creative Suite software always highlighting the latest version of Adobe Photoshop, Camera Raw, Bridge, and Lightroom
GTI 5000 K desktop viewing station
Solux track lighting
Light Impressions presentation materials
LowePro bags for moving from the lab into the field
During a workshop you'll get to try it all.
Also available are...
Phone and fax
FedEx drop off and pickup services
Wireless cable internet
An endless supply of coffee