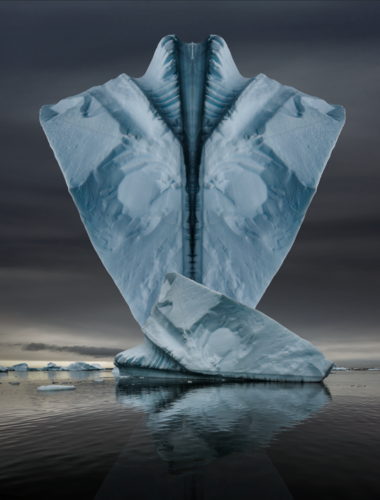 Press Release
Exhibit
John Paul Caponigro
Open Studio | New Work 2016
August 6-7, 2016
10 AM - 5 PM
Artist's Talk 2 PM
73 Cross Road
Cushing, ME  04563
.
Come dream with us. Be among the first to see new prints from artist John Paul Caponigro's series Revelation. Inspired by early childhood and continuing encounters with the sacred arts of "primitive" or "primal" cultures these images make visible the inner spirit of extraordinary places around the world as diverse as Africa and Antarctica. Environmental art in virtual space, these altered images are land art produced without altering the land. The artist's visionary landscapes drawn from and for the mind's eye heighten our physical, emotional and spiritual connections to nature. He has said, "The process of creating these images is like dreaming while I'm awake." Now you're invited to come dream together with the artist in this unique exhibit.
In addition to the state-of-the art digital photographs, also on display are a wide variety of related studies some drawn, some painted, and some computer rendered.
This is a rare opportunity to see the inner workings of an artist at work in his private studio. Many of the items on display have never been seen before; some are not made public, except during this event.
John Paul Caponigro's Open Studio | New Work 2016 is open to the public for one weekend only – August 6th & 7th from 10 am to 5 pm. Each day, the artist will talk about his new works at 2 pm.
Afterward, visits are available by appointment.
For more information including directions, previews, reviews, statements, audio, video, and press kit visit www.johnpaulcaponigro.com or email info@johnpaulcaponigro.com