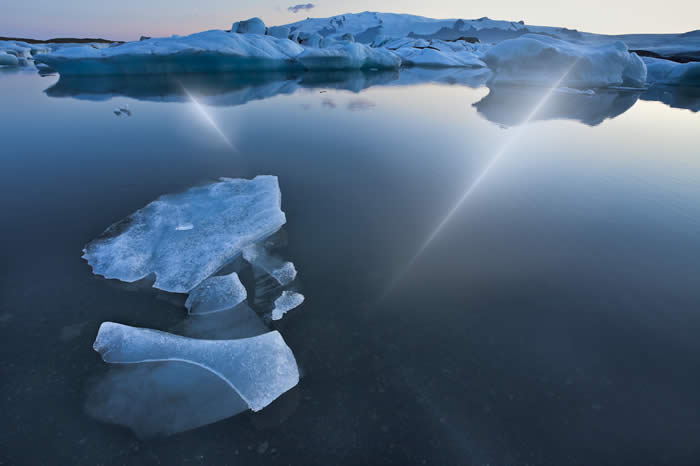 Artist Statements
Highlights | Themes | Series | Antarctica | Images | Voice
I've found the process of writing about my work to be very useful personally—so much so that I make it an integral part of my artistic practice. You can read selections from my writings about my work here.
Many people have commented that they enjoy hearing me speak about my work in my lectures, seminars, and workshops. Now you can hear me speak too - online. While you listen, you may wish to browse one of the many galleries available online.
Find out when the next statement is posted. Subscribe to Insights.
Highlights
---
Series
---
Voices
---
2007 - Reflections (1:45)
2007 - Surfaces (0:41)
2007 - Multiple Perspectives (0:58)
2007 - Interesting Times (1:09)
2007 - You Can't Do That (0:47)
2007 - Smoke (1:26)
2007 - A Call to Connection (1:00)
2007 - The Primal Mind I (2:02)
2007 - The Spell of the Sensuous I (2:25)
Themes
---
Antarctica
---
Images
---
Interviews
I've been called upon to speak about my work many times.
Here's a selection of what I've shared.
Contributing- Maine Radio 2017
Printing My Legacy - Epson 2016
Printing - Epson 2011
Color - X-Rite 2011
The Coast Of Maine - 2011
NIK Radio by Scott Sheppard, 2010
Digital Photo Pro - Black and White Printing by David Willis, 2007
Adobe Photoshop & the Art of Photography by Steve Weinrebe, 2007
AfterCapture by Paul Slaughter, 2007
Center for Photographic Art by Jim Kasson, 2006
Edible Coastal Maine by Merrill Williams, 2006
Digital Photo Pro One on One by John Paul Caponigro, 2005
Photographers Forum by Ken Lassiter, 2001
Mamiya Website by Ray Vitiello, 2001
Computer Foto by Inas Fayed, 2000
Photo by Fabio Amodeo, 2000
PC Photo by Graeme Fordyce, 1999
Camera Arts by Sean Kernan, 1999