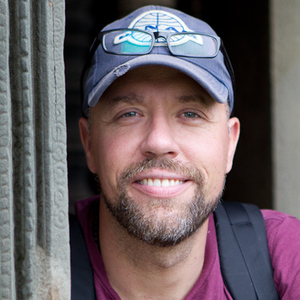 Favorite Quotes
David Duchemin
David duChemin is a world & humanitarian assignment photographer, best-selling author, digital publisher, and international workshop leader whose nomadic and adventurous life fuels his fire to create and share. Based in Vancouver, Canada, when he's home, David leads a nomadic life chasing compelling images on all 7 continents.
When on assignment David creates powerful images that convey the hope and dignity of children, the vulnerable and oppressed for the international NGO community. When creating the art he so passionately shares, David strives to capture the beauty of the natural world.
Learn more about David DuChemin here.
---
Don't be satisfied with stories, how things have gone with others. Unfold your own myth.
Rumi
There is no time for cut-and-dried monotony. There is time for work. And time for love. That leaves no other time.
Coco Chanel
It is not important how we create. It is important that we create.
Freeman Patterson
We shall not cease from exploration, and the end of all our exploring will be to arrive where we started and know the place for the first time.
T.S.Eliot
Catch on fire with enthusiasm and people will come for miles to watch you burn.
John Wesley
Set your life on fire. Seek those who fan your flames.
Rumi
A better camera won't do a thing for you if you don't have anything in your head or in your heart.
Arnold Newman
I am not interested in rules or conventions. Photography is not a sport.
Bill Brandt
Maybe Life was curious / to see what you would do / with the gift of being left alive.
Marc Cohn, Live out the String
Taking pictures is savouring life intensely, every hundredth of a second.
Marc Riboud
Precisely by slicing out this moment and freezing it, all photographs testify to time's relentless melt.
Susan Sontag
Man is born to live and not to prepare to live.
Boris Pasternak
I am interested in art as a means of living a life; not as a means of making a living.
Robert Henri