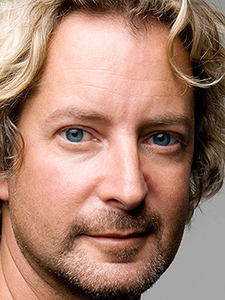 Favorite Quotes
Seth Resnick
Chosen as one of the 30 most influential photographers of the decade by Photo District News Magazine, Seth Resnick is one of North America's most prolific corporate, editorial and stock photographers. Seth is greatly in demand for his beautiful graphic images in both natural and created light. Resnick has been published in the world's most prestigious magazines. His credits include over 2500 publications worldwide and his clients constitute a virtual list of Corporate America.

He is co-founder of D-65, an organization teaching digital workflow workshops, webinars, one-on-one training, tech support, and consulting for photographers, studios, agencies, and corporate art departments. Resnick is at the forefront of digital innovation working with Adobe, NEC, Canon, Xrite, Epson and others to help them formulate more useful products for photographers. Resnick is one of 78 photographers worldwide named as a Canon Explorer of Light. He is a member of the prestigious X-rite Coloratiprogram as well as an Alpha/Beta and feature consultant for Adobe Photoshop and Lightroom.
Learn more about Seth Resnick here
---
Don't do a job unless you are going to do it right.
My father.
When two dogs fight for a bone , a third dog runs away with it.
My father
If it isn't in writing it doesn't exist.
My Lawyer
There is no such thing as a free lunch.
Milton Friedman
Today you are hot, tomorrow you're not.
Anonymous
Tell me, I'll forget, Show me and I may remember, involve me and I'll understand.
Chinese Proverb
First law of holes - when you are in one, stop digging!
Denis Healey
Frankly, my dear, I don't give a damn!
Clark Gable
A little learning is a dangerous thing.
Alexander Pope
Never leave that til tomorrow which you can do today.
Benjamin Franklin
Who is rich? He that is content. Who is that? Nobody.
Benjamin Franklin
A nickel isn't worth a dime anymore.
Yogi Berra
Never spend your money before you have earned it.
Thomas Jefferson
Imagination is more important than knowledge.
Albert Einstein
You don't take a photograph, you make it.
Ansel Adams
Your first 10,000 photographs are your worst.
Henri Cartier-Bresson
Nothing happens when you sit at home.
Elliott Erwitt
I always carry a camera with me at all times.
Jay Maisel
Which of my photographs are my favorite? The one I'm going to take tomorrow.
Imogen Cunningham