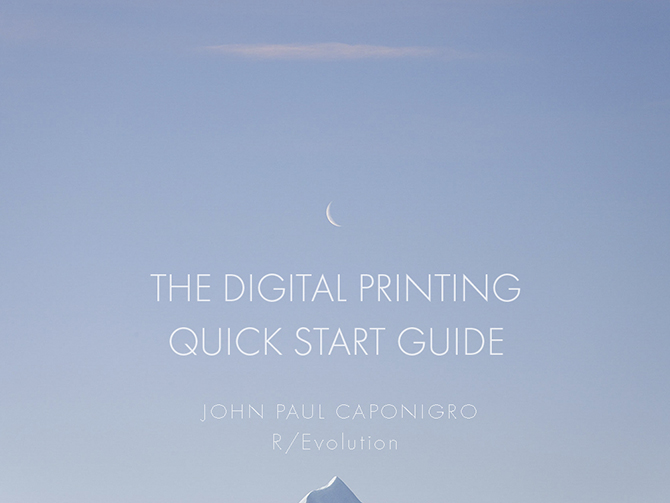 The Digital Printing Quick Start Guide
$9.99 – (Free For A Limited Time Only)
Find out what you need to know to make great quality digital prints quickly.
56 pages fully illustrated
Table of Contents
1    Introduction
2    Control Your Environment
3    Profile Your Monitor
4    Use Wide Gamut Color Settings
5    Soft Proof
6    Printing With Lightroom
7    Printing With Photoshop
8    Advanced Black & White Printing
9    Choose A Great Ink
10  Choose A Great Paper
11  View Prints In Good Light
12  Conclusion
Preview the DVD Fine Art Digital Printing here.
Preview the DVD The Art Of Proofing here.
Find out about The Fine Art Of Digital Printing Workshops here.