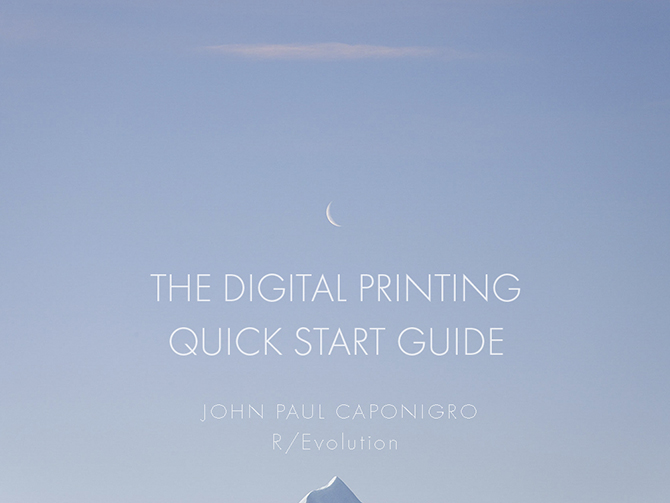 The Digital Printing Quick Start Guide
$19.99 – (Free For A Limited Time Only)
Enjoy all of the benefits of making your own prints.
Find out what you need to know to make great quality digital prints quickly from a master printer.
56 pages fully illustrated
1    Introduction
2    Control Your Environment
3    Profile Your Monitor
4    Use Wide Gamut Color Settings
5    Soft Proof
6    Printing With Lightroom
7    Printing With Photoshop
8    Advanced Black & White Printing
9    Choose A Great Ink
10  Choose A Great Paper
11  View Prints In Good Light
12  Conclusion
Find out about The Fine Art Of Digital Printing Workshops here.