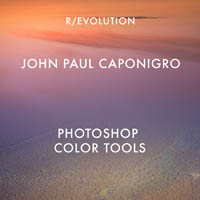 Photoshop Color Tools
Master all the color adjustment tools in Adobe Photoshop and achieve unprecedented control of your images.

Find out which tools are the go to tools (the ones you¹ll use everyday), which are exotic (the ones for exceptional images), and which are redundant and/or limited (the ones you can forget about).

Topics include ...

-   Raw Conversion
-   Blend Modes
-   Levels and Curves
-   High Pass Contrast
-   Selective Color
-   Saturation and Vibrance
-   Photofilter and Overlays
-   Match Color
-   And much more!

Make every adjustment tool more precise by using blend modes to target specific components of color and by making easy to use selections / masks to localize their effects.

Once you learn what the strengths of each tool are you'll know how to solve all your color challenges better and faster.

You'll find you have new possibilities available to you.
All Levels
1-2 hours