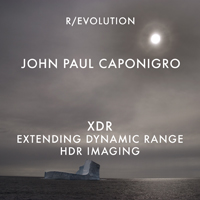 Extending Dynamic Range – HDR Imaging
Master dynamic range.
Always get the detail you want in shadows and highlights.
Learn simple adjustment strategies that extend the dynamic range of single exposures.
Learn new HDR techniques that capture even the most challenging scenes.  

Topics covered include...

-   What HDR Is
-   Raw Conversion
-   Selective Adjustment
-   Double Processing
-   Double Exposure
-   Exposing for HDR
-   HDR Merges
-   HDR Software Comparisons
-   HDR in Photomatix
-   HDR Panoramas
-   Identifying HDR Artifacts
-   Crafting HDR Styles
-   Simulating HDR
-   Bringing Out Detail In Low Contrast Originals

You'll find yourself thinking about light, making exposures, and enhancing images in new ways. 
All Levels
1-2 hours