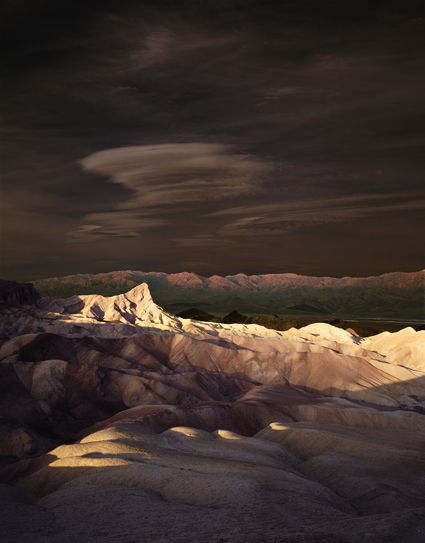 Your Personal Project - Death Valley, California
---
Location: Death Valley National Park, California
Dates: Nov 13 - 18, 2017

Tuition: $2,500
Registration: Register Now!
Class Size:  Limited to 12 participants
---
This is a Digital Photo Destinations workshop. Caponigro Arts & D-65 discounts do not apply.
Develop a personal project in an iconic photographic location – Death Valley. Countless photographers have worked in Death Valley, including many of the greats like William Henry Jackson, Carlton Watkins, Ansel Adams, Edward Weston, and so many other contemporary photographers. Hollywood has had a long-running love affair with the location too. There's a reason. It's stunning!
The variety of deep desert forms you'll discover in Death Valley is simply astonishing. Watch sunrise at Zabriskie Point and then walk through Golden Canyon. Witness the painted earth of Artist's Palette. Get dazzled by giant salt flats. Climb along the extinct volcanic Ubehebe Crater. Walk across the cracked mud flats of the Racetrack and see the mysterious moving rocks. Immerse yourself in several vast dune fields. It's North America's driest, hottest, lowest (it's actually below sea level) location.
If you've never been, you must see it. Once you've seen it, you'll want to return again and again.
Visit the National Park Services Death Valley website.
View the Death Valley National Park Map.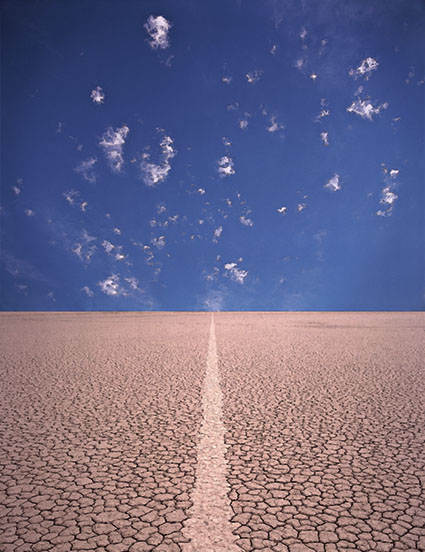 Vision
Produce a personal project in one week.
Can it be done? Absolutely. We'll show you how. You'll leave with a body of work and the skills to do it again and again.
This is an unparalleled opportunity to develop your personal vision at exotic locations in a supportive community. The seminars and group feedback are as important as the locations. We'll help you grow your existing skills and talents revealing new ways of seeing and thinking that will energize and strengthen your authentic creative voice. You'll leave more versatile, focused, and inspired.
Limited to 12 participants and guided by 2 very different pros (John Paul Caponigro & Seth Resnick – DPD) this workshop offers individual guidance while stimulating an active dialog amid a diverse group of participants. There's nothing else like it!
Raw Creativity Workshop Series
This workshop series is designed to help you take your personal creativity to the next level.
We recommend this sequence; The Art Of Creativity (define your vision), The Art Of Processing (refine your style), Personal Project – Destination(put your new skills into action), Perfect Your Project (get ready to release your work effectively).
Do you have to take the other workshops first? No. But they will help – enormously.
Get ready for the workshop now! Read my free Creativity downloads!