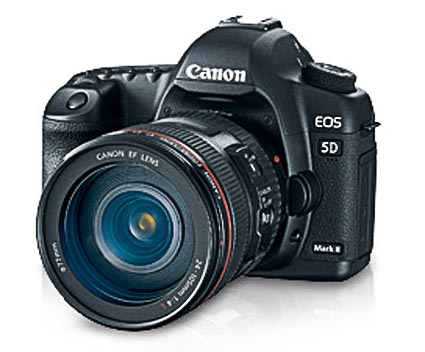 Today, I'm flying to Argentina to catch a boat to Antarctica! What's my go to camera for this trip? My new Canon 5D Mark II. On trips like this, I always take a backup camera; things happen. And in this case, I know the shooting will sometimes be so fast that it's one of the few times I shoot with two cameras around my neck; one long lens (100-400 mm) and one short (28-135 mm). What's my backup camera? My Canon 1DS Mark III. I'm excited about the 5D Mark II being lighter, 22 mp, high ISO, low noise, and capable of making HD video. When I first got started in digital a DSLR that outresolved medium format film seemed inevitable, but a long way off; it's been a reality for years now (12 mp). Similarly, it was clear that one day DSLRs would be capable of taking video; that day is finally here. Add to this ISO's exceeding 5000. And extremely low noise.
This all adds up to continuing to reconsider basic assumptions about how you can make images and what you can do with them; color or black and white, in high contrast situations, after dark, in multiple pieces, print them at extreme scales, post them, post video. It's a constant
There's already been a lot said about the new technical specs of the Canon 5D Mark II.
Get the basics at Canon here.
Check out Syl Arena's 5D Mark II posts here and here. And here.
Check out Ben Wilmore's impressions of the 5D Mark II.