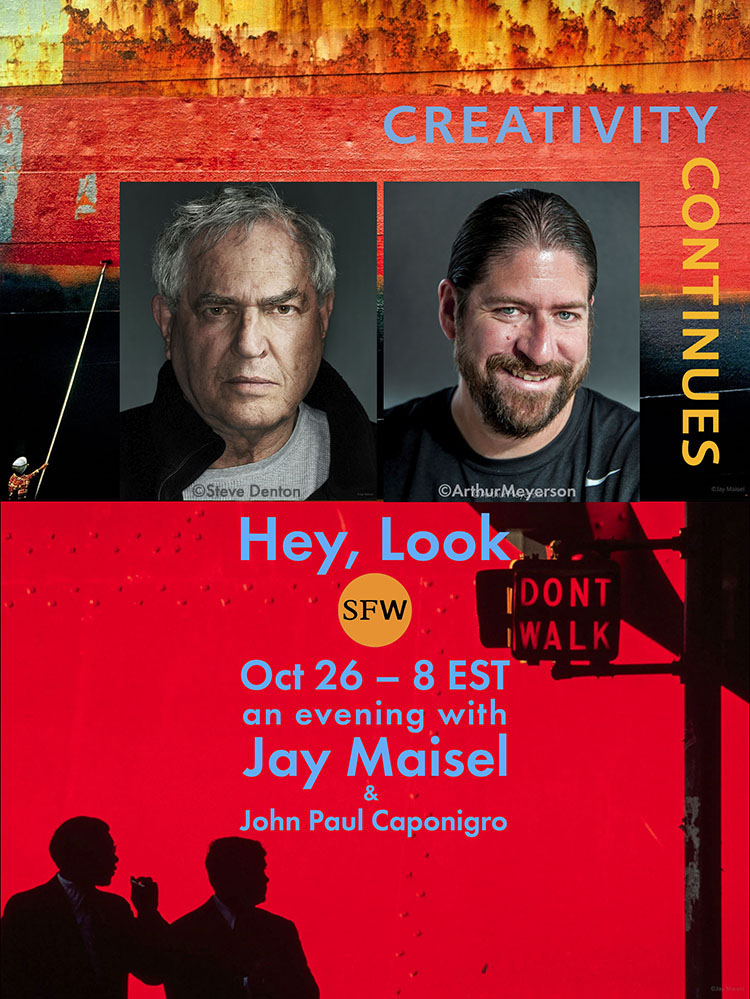 Join us for a special evening as Santa Fe Workshops' Creativity Continues online with two master photographers, Jay Maisel in conversation with John Paul Caponigro.
In this special hour dedicated to savoring the sensual act of seeing, Jay will present a selection of his images and thoughts, followed by lively question and answer sessions, first with John Paul, then with special guests, and finally you. Bring your questions and something to take notes with; the insights will flow fast.
Jay Maisel is hailed as one of the most gifted photographers of all time. A hero and a teacher, countless photographers feel he changed and still changes the ways they see. He's a living legend whose work is studied around the world and whose presentations garner standing ovations every time he takes the stage.
Event Postponed Until 2023
Wednesday, October 26 from 6-7 MT / 8-9:30 EST
Register now for this free special event here!
Sign Up For Insights for announcements.