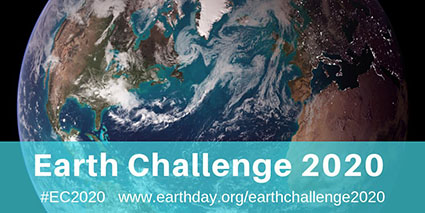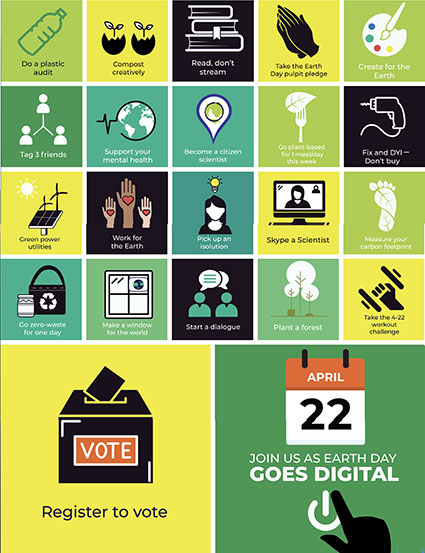 "While we collectively take action as individuals to bend the curve and reduce the spread of coronavirus, we cannot lose sight of the bigger picture — our global climate crisis. The intrinsic connections between human health and planetary health sparked the first Earth Day in 1970, and today, we must rise to meet these dual crises again as Earth Day marks 50 years.
In the face of a challenge that forces us to stay apart, we're bringing challenges to bring the world together.

Join us for the Earth Day Daily Challenge, a 22-day series that will allow people to connect through challenges to take action right now, and every day, for our planet.
Each challenge will be posted daily on Earth Day Network's social media channels (@earthdaynetwork). Participants can get involved by following the channels and adding their actions with the hashtags #EarthDay2020 and #EARTHRISE."
Find out more here.