Color doesn't exist out there. Color is produced inside us. Color is the human response to vibrations in a narrow part of the electromagnetic spectrum.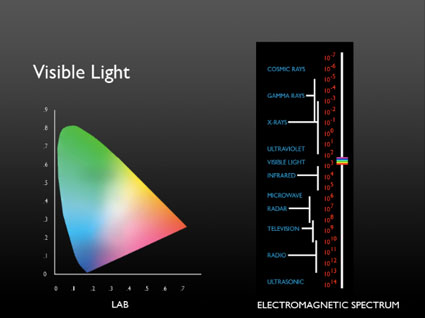 Color is an event. In any color event you need a light source and an observer – and often an object that reflects the light perceived. There is no color without an observer – just energetic vibrations.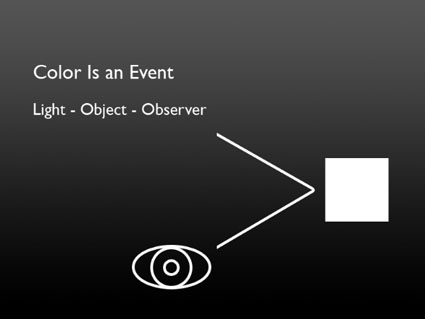 Our perception of color is complex; part physical, part biological, part psychological. Understanding more about our different responses to color and how they interact helps visual artists be more visually sensitive observers and more effective communicators.
Read more Color Theory.
Learn more in my digital photography and digital printing workshops.