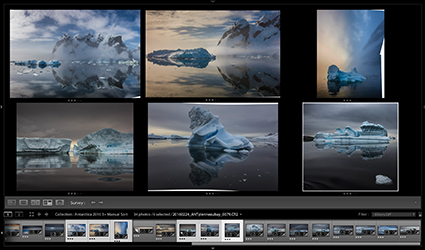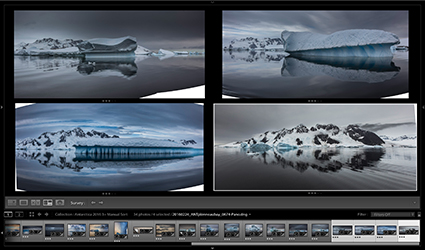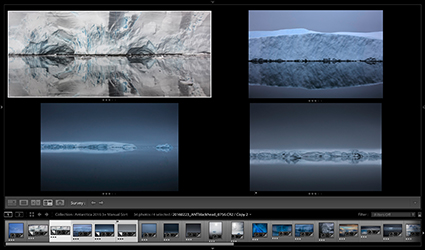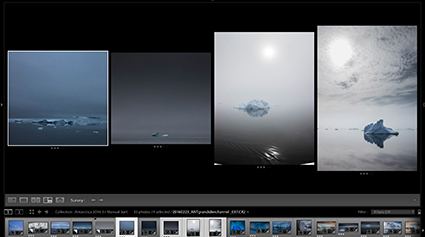 Our 2016 Antarctica voyage was stunning!
After several delays our flight to Antarctica finally found a window through the low lying fog. Moody mists continued in the early mornings, lifting by mid-morning, revealing clear skies during the day, creating a marvelous daily transformation. Temperatures were unusually warm. Winds were unusually low. The still waters yielded fabulous reflections. I focussed on symmetry and minimalism punctuated by the imaginatively sculptural forms of ice.
Stay tuned to my social networks for more images.
View images from seven previous voyages here.
Preview my ebook Antarctica here.
View more Contact Sheets here.
View Seth Resnick's images from the same voyage here.
Find out about our next Antarctica digital photography workshop here.