Contact Sheet – Iceland 2014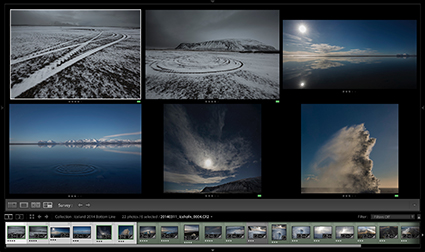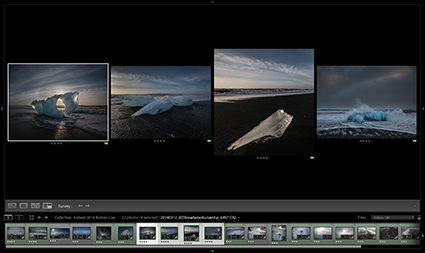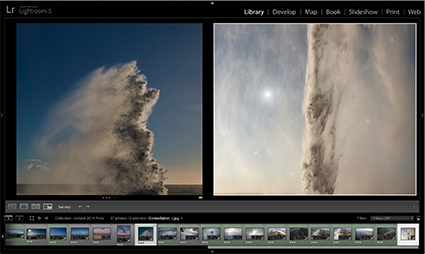 There were many surprises on our recent DPD workshop in Iceland. Anticipating auroras we encountered heavy weather, which we expertly dodged with resourcefulness of our hosts at Focus On Nature.
In the images I made during this week I found something old and something new. I revisited a few old themes – reflections and ripples. I connected new themes – contrails and tire tracks. But the bird's eye views we saw during one hour of aerials both over frozen highlands and along flowing rivers were the most captivating. Related to aerial images I've produced in Namibia, I'm sure now that this kind of photography is something I'll do much more of in the future.
That said, it's really the relationship between a new image of a wave and an earlier one of a waterfall that excites me most. I thought that I hadn't found what I was looking for, great images of auroras. But when I saw this wave repeatedly crashing into the air, I realized I actually found what I'd been looking for for quite some time. Expect the unexpected?
 View more Contact Sheets here.
View Seth Resnick's images from the same voyage here.
Learn more about my digital printing and digital photography workshops.