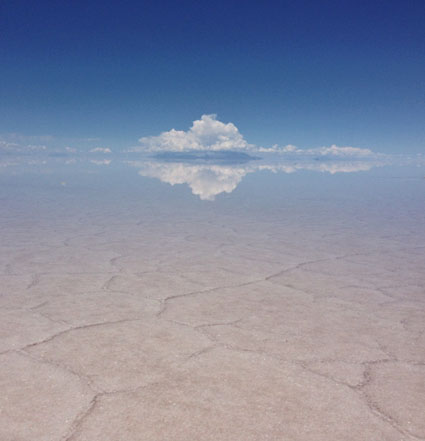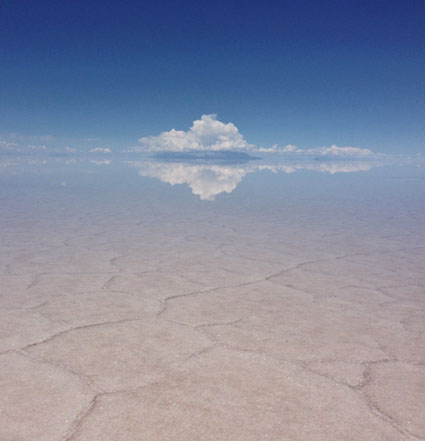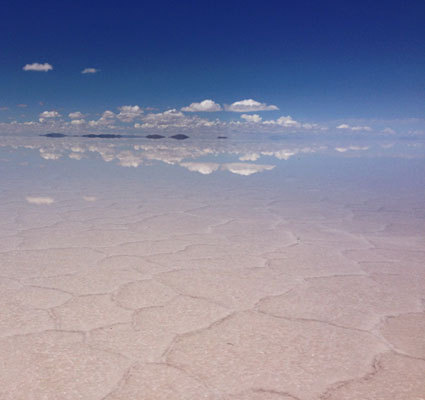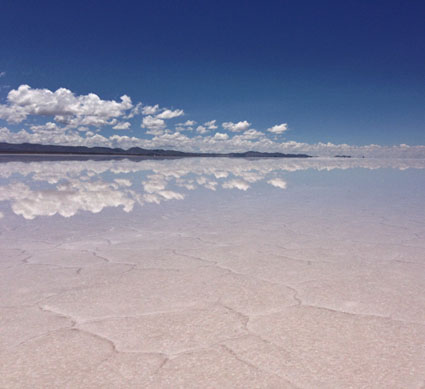 After Seth Resnick and I finished our recent Digital Photo Destinations workshop (See our itinerary here.) we scouted possible new locations with Eric Meola in Bolivia's high deserts guided by the first rate Daniel Portal of Another World Photography. The highlight of the trip was a 24 hour session on the Uyuni salt flats. Afternoon storms added an electric drama to the edges of the playa and turned other parts of it into a mirror. Whether at sunrise, midday, or sunset it was like walking on/in the sky. It was truly one of the most sublime landscape moments of my life ranking right up there with hellcopter aerials over Namibia's Sossusvlei, cruising through Antarctica's The Gullet, or quietly watching the evening colors change from sky blue to gold to dusky gray behind Iceland's Seljalandsfoss waterfall.
These images are a few of my quick iPhone sketches.
It will take some concentrated time to finish my final images.
Digital Photo Destinations is returning to all of these locations in 2013.
Email jpc@digitalphotodestinations to be the first to hear about these workshops.