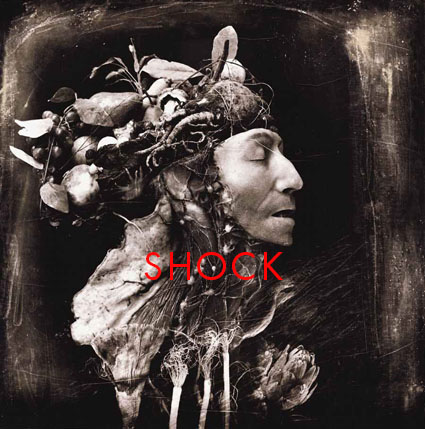 It helps you to both better understand and to more effectively communicate the nature of your influences if you take the time to state it simply. Usually, this doesn't just happen instantly. First, it takes identifying who or what the influence is. Next, it takes a series of thoughts and associations. Then, it takes a little organization. Finally, it takes a little editing; cutting the words that aren't quite right and searching for the ones that are.
Very often the connections between ideas and feelings and their progressions aren't clear until you start organizing them. Finding these insights is the biggest benefit of taking time to reflect on your influences. (To do this, nothing helps me more than writing. Often, it's not the kind of writing that I might share publicly; sometimes notes, outlines, and unfinished sentences are more effective. The goal of this kind of writing is discovery and clarity not publication.)
When you're exploring your influences ask yourself questions. Questions guide explorations away from unprofitable areas and into useful territories. Questions reenergize and sustain processes of discovery. Ask yourself a few of these questions. What is the root of the influence? Is it physical? Is it intellectual? Is it emotional? If it's many things at once, what is and what is the relative weight of each of those things? Does one influence share elements or qualities with other influences?
Try to state the nature of an influence in one sentence.
And try to state the nature of an influence in one phrase or one word.
Simplicity has many advantages. For instance, simple things are easier to remember and easier to share. Never confuse simple-mindedness with simplicity. Simplicity often represents the height of sophistication, arrived at only after some if not considerable effort and practice. If you can present a complex subject in a simple way without sacrificing essential content, you truly understand it. Perhaps this is one of the reasons why simple solutions are so elegant.
At first it might seem strange to generate a lot of information only to boil it down to a little but if you try it you'll find that the insights you're left with will be extremely concentrated. Writers, musicians, and photographers all do this at one or more points in their creative process. Try it when you consider your influences. You'll understand them better – and your own works too.
Here's a simple distillation of one of my influences stated in one sentence and one word.
Joel Peter Witkin explores taboo, which sensationally gives a rise that quickly fades, and darkness (not necessarily evil), which disturbs and awakens indefinitely.
Shock
Read Why Tracking Your Influences Is So Important here.
Read Ranking Your Influences here.
Find out more about my influences here.