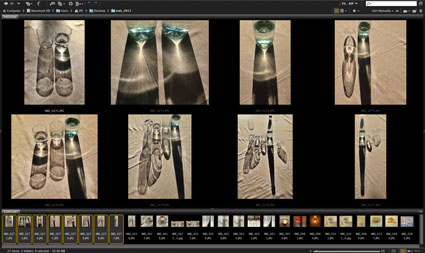 Contact Sheet – Italy, Acquasanta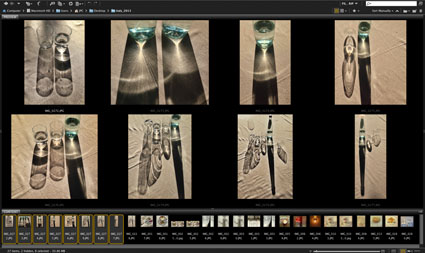 I enjoy seeing the flow of thought that becomes visible in contact sheets. One idea builds on (or diverges from) another. Some moves are repetitive; some moves introduce one or more significant variations. As I work, I ask questions like, "On what level does an image work?", "What is a significant variation?". "When do two or more images reinforce each other?".
Will these images make the cut? It's unlikely. But themes within them will resurface in future finished work. In fact they already have. These themes have been with me ever since I began photographing; they look very similar to two images I made for my first exhibit and are related to images in several existing series like Illumination, Refraction, and Resonance.
Even if these images and what I learned from making them bears no fruit, it was time well spent. I truly enjoyed the better part of an hour savoring and playing with light.
View more Contact Sheets here.
View finished images here.