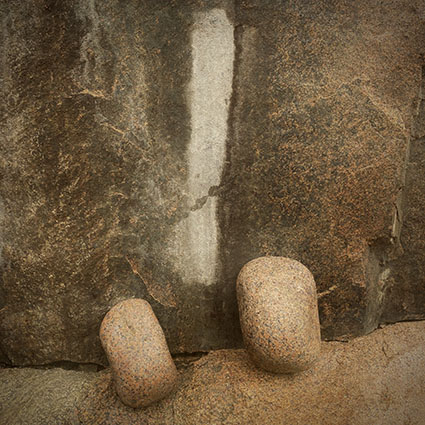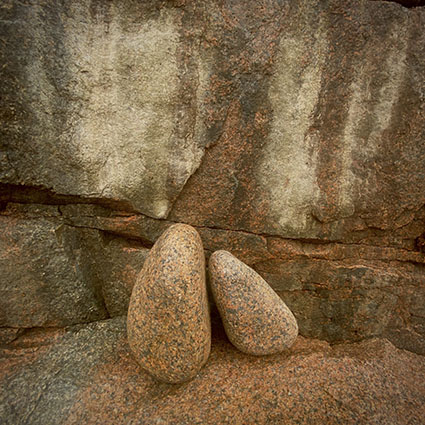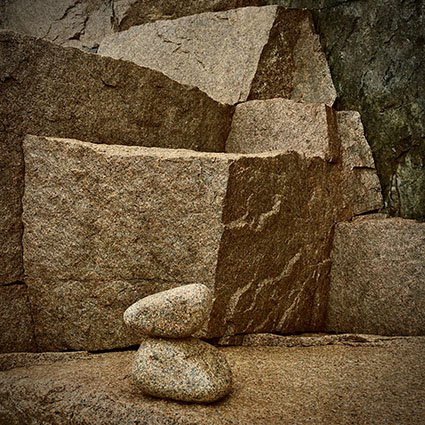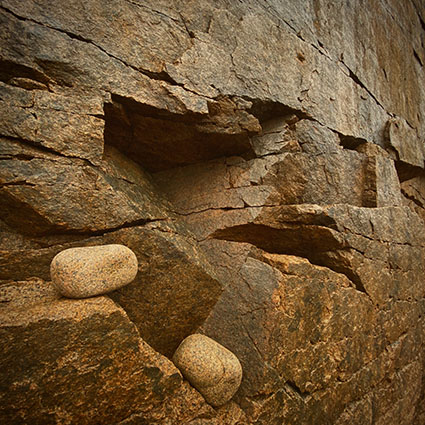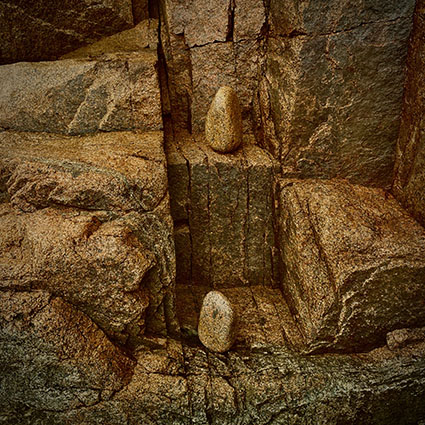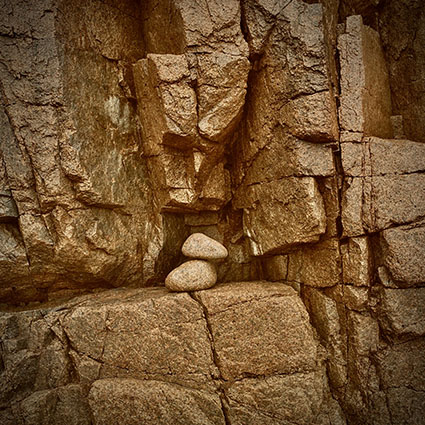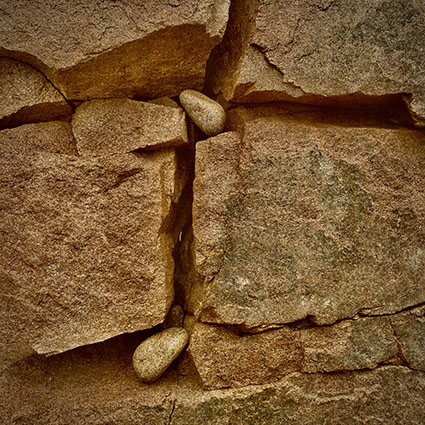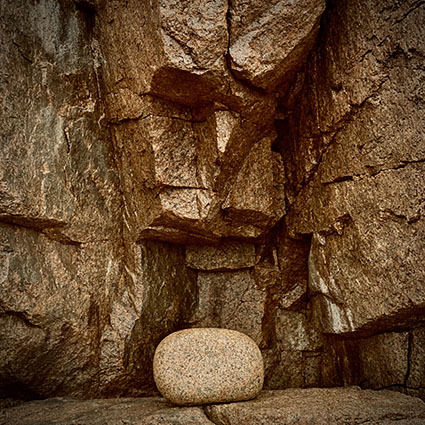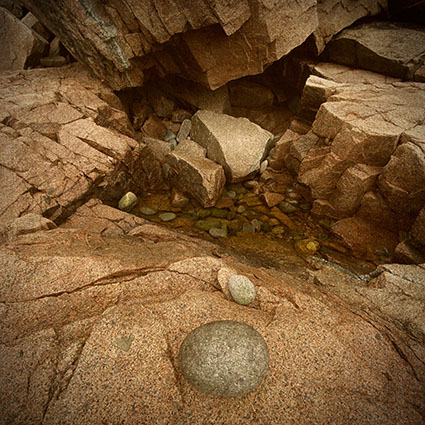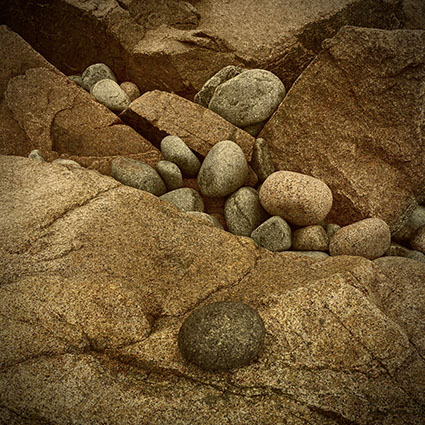 Wherever I go I explore the world visually with a camera. Sometimes this is during a walk. Sometimes this is during a workshop. Other times it's while I'm making a body of work. You might think it distracting to think about one thing while you're doing another but I find that working on two different ideas at the same time often leads to a fertile cross-pollination. I find new ideas this way.
Of course, you've got to stay flexible. Recently, while I was leading a photography workshop in Maine's Acadia National Park I went looking for the cairns so many visitors leave behind. I don't like them in public lands, because when I go there I want to be able to experience the land uninterpreted. Still, I appreciate the playful contact people have with the land when they make cairns. So to work on my ambivalence I started making art out of the cairns. But this time, they weren't there. I was pleasantly surprised and a little disappointed, which also surprised me. So I started to make my own cairns to photograph, intending to scatter them before I left, and never got to it because the first two stones I picked up were all I needed that day. The relationships between them and their environment were much richer than I expected. It felt like arranging still lifes, which I did for hours – and I'm sure I'll do it again.
These studies relate to my series Alignment.
View my Maine Cairns studies here.
View my studies of Maine Artists here.
View more studies of Maine here.
Find out about my Maine fall photography workshop here.