iPhone Experiment – Antarctica & Greenland Now & Then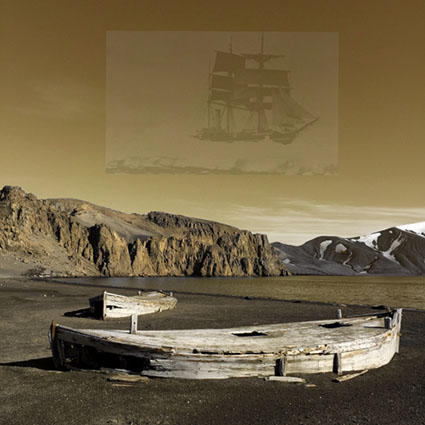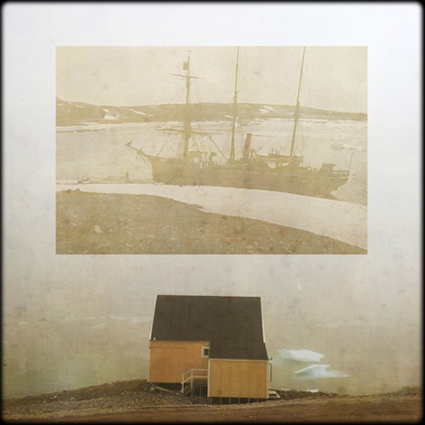 Two of my recent studies (experiments made and processed entirely on an iPhone) combine historical photographs with contemporary exposures.
Exposures for Antarctica Now & Then were made at Whaler's Bay, Antarctica on the active volcano Deception Island.
Exposures for Greenland Now & Then were made in the East Greenland village of Ittoqqortoormiit.
I've been wondering if there was any connection between these explorations and the work that was foremost on my mind during these voyages.
At first glance we seem to make many unrelated images, but often it's just a matter of finding the connections. Sometimes we find the connections between what we were thinking and feeling while we are having the experience; sometimes we find the connections long after; sometimes we never find them. At the very least, doing one thing provides a rejuvenating break from the other. There's usually more going on than we are consciously aware of.
What connections have I found? I was looking into the spirit of the land in these locations and these two experiences provided stark contrasts to that sensibility. People concerned with the spirit of a place wouldn't kill whales in the way they were slaughtered in Antarctica; thankfully this activity has stopped. That bygone members of Greenland's indigenous population had a stronger sense of the spirt of the place and practices for interacting with it than the quickly westernizing current members do was made evident in the art they left behind. Was my experience limited by my cultural inheritance and current circumstances? Could I, a westerner living today, also participate in more sacred ways of relating to the earth? I think so.
The finished images I produced on these trips, for my series Revelation, are evidence of this.