Contact Sheet – Atacama, Argentina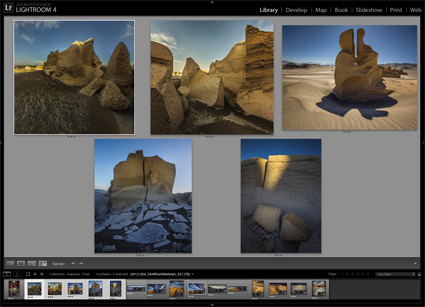 In preparation for my return to Argentina's Atacama Desert this coming December, I've been paring down my selects from my first trip last year. Within this set of images is a smaller set of images that suggests a way of seeing – animated sculptural forms making light and space visible and felt. (These words are not complete but they begin to describe what's going on.) This is what I'm going to focus on and hope to discover more about when I return. With practice we can learn to come up with many ideas, but in the end I think it's important to look/listen to the work you actually make and answer the calls within it, moving into them to pursue more depth and their connections to other things/ideas/emotions.
View more Contact Sheets here.
Find out more about my Atacama digital photography workshop here.