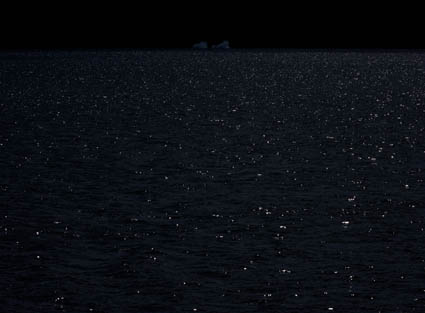 I'm uneasy about this one. I underexposed the image by several stops. A bright sunlit scene became nocturnal in appearance. When discussing this image, many journalists have said the practice of underexposure is accepted. In this case, it distorts the sensation of time. It doesn't represent the way I saw it, but instead the way I want to see it. I feel like I should censor myself and not include the image. But I included it to stimulate more discussion. Including it required disclosures like this. And more discussion. Do you think this kind of practice is acceptable in editorial contexts?
Find out about my exhibit here.
Stay tuned daily for more resources.
Get priority status in my Antarctica 2011 workshop.
Email info@johnpaulcaponigro.com.