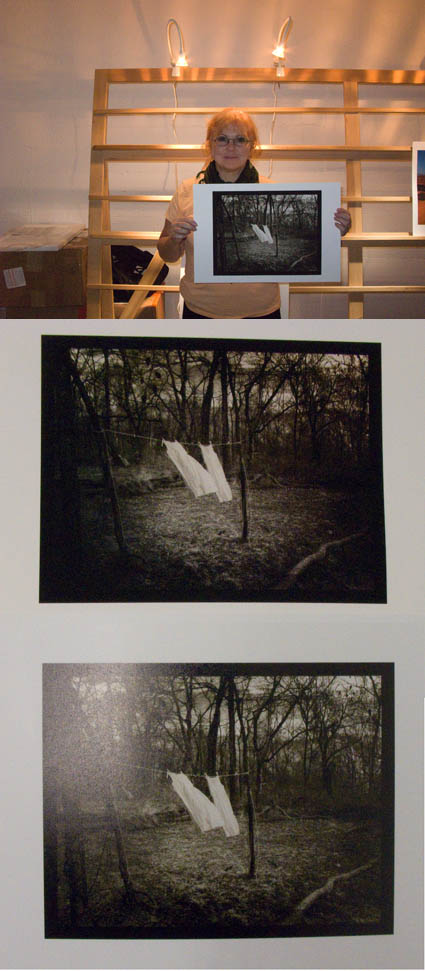 This week at The Fine Art of Digital Printing workshop (taking place at Brooks sponsored by Epson) Peg Fredi wanted to simulate the look of the alternative process prints she's been making with digital contact negatives. She tried several toning solutions – variations of traditional warm toning solutions. She found that she like the black of the inkjet prints, which is even blacker than alternative process blacks. She tried several paper types, ultimately deciding on Epson Velvet paper, which she then planned to wax (with butcher's wax) to enhance the surface further. Actually, waxing print surfaces has been around a long time. It adds an extra dimension and quality to any print. And it doesn't affect longevity. It pays to experiment. You may find new solutions that are just right for your work.
Have you finished your prints in unusual ways? Tell us about it! Comment here!
See Peg Fredi's work here.
Look for upcoming Epson Print Academy dates here.
Check out The Fine Art of Digital Printing workshops here.
Check out my Fine Digital Print workshops here.