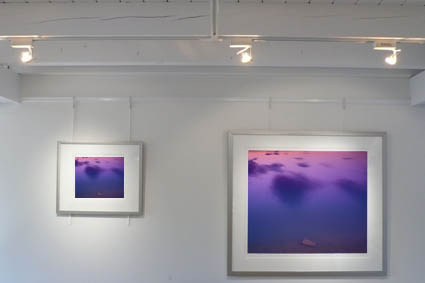 When it comes to scale, there are many factors involved – aesthetic, practical, commercial. To determine what scale(s) is most appropriate for your work, you need to weigh all of these factors and their importance to you. Only you can determine this. My recommendation is to test scale with your work. View your work (projected and/or printed) at many different scales. If possible, make side-by-side comparisons. Do this and you and your work benefit in many ways. There's no substitute for actually experiencing what scale can do to or for your work.
Do you have to settle on one size? Certainly not. If you choose to present your work in multiple scales, that is a statement in itself. An artist makes many choices in order to craft a total statement with his or her work. Your choices determine what your work becomes. Make your work even better. Make conscious informed choices.
Do you have a favorite scale for photographs? Comment here!
Check out my Printing downloads here.
Check out my DVD The Art of Proofing here.

Find out about my The Fine Digital Print Workshop Series here.