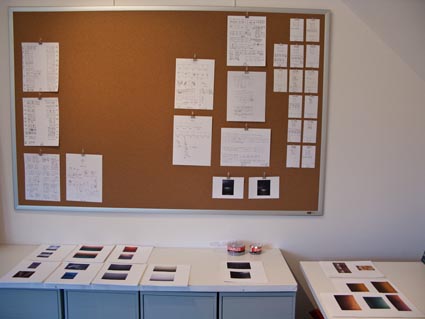 This is my bulletin board. It's full of ideas I'm working on. Finished images. Snapshots. Clippings. Text. You name it. Frequently seeing the ideas I'm working on helps me develop them on an ongoing basis. I'm constantly incubating ideas. The board changes dynamically. I make photographs like this one to record it's current state. The collection of photographs is a kind of journal.
Get a space. Your own space. Fill it with inspiration. Keep filling it.
Check out my Creativity workshops here.