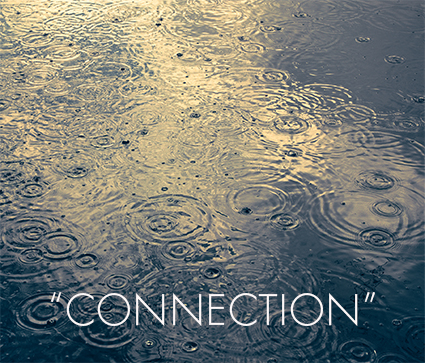 Here's a collection of my favorite quotes on making connections.
"Creativity is just connecting things. When you ask creative people how they did something, they feel a little guilty because they didn't really do it, they just saw something. It seemed obvious to them after a while. That's because they were able to connect experiences they've had and synthesize new things." – Steve Jobs
"Any fact becomes important when it's connected to another." ― Umberto Eco
"Facts are stupid until brought into connection with some general law." – Louis Agassiz
"Any method by which you get to see things that you haven't seen before hones your practiced ability to make connections." — Stephen Metcalf
"Drawing is a way of coming upon the connection between things, just like metaphor in poetry reconnects what has become separated." – John Berger
"A book is like a piece of rope; it takes on meaning only in connection with the things it holds together." – Norman Cousins
"The future of publishing is about having connections to readers and the knowledge of what those readers want." – Seth Godin
"Green business is not about tie-dyed T-shirts. It's about transforming the industrial system itself into one that looks at all the connections." – Paul Hawken
"Eventually everything connects – people, ideas, objects. The quality of the connections is the key to quality per se." – Charles Eames
"Our life is composed greatly from dreams, from the unconscious, and they must be brought into connection with action. They must be woven together." – Anais Nin
"One must always maintain one's connection to the past and yet ceaselessly pull away from it." – Gaston Bachelard
"That was a memorable day to me, for it made great changes in me. But it is the same with any life. Imagine one selected day struck out of it, and think how different its course would have been. Pause you who read this, and think for a moment of the long chain of iron or gold, of thorns or flowers, that would never have bound you, but for the formation of the first link on one memorable day." ― Charles Dickens
"A hidden connection is stronger than an obvious one." – Heraclitus of Ephesus
"Invisible threads are the strongest ties." ― Friedrich Nietzsche
"When we try to pick out anything by itself, we find it hitched to everything else in the universe. -John Muir
"A typical neuron makes about ten thousand connections to neighboring neurons. Given the billions of neurons, this means there are as many connections in a single cubic centimeter of brain tissue as there are stars in the Milky Way galaxy." – David Eagleman
"In the human mind, the number of possible connections that can be made between neurons greatly exceeds the number of atoms in the universe." – Alan Moore
View The Essential Collection of Creativity Quotes here.
Discover more quotes daily in my Twitter and Facebook streams.