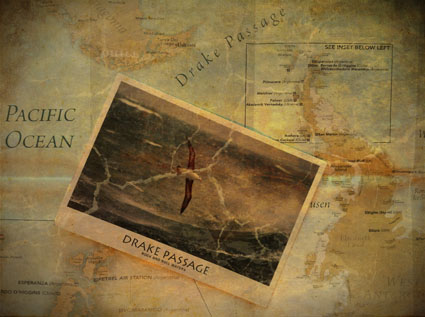 Two full days of rolling seas? Give me light on the water in the day, give me color on the water at twilight and dawn, give me dramatic clouds, give me white caps, give me ice – not this incessant gray.
Today I presented a seminar on dodging and burning. Seth presented a seminar on key wording.

Find out about our next Antarctica digital photography workshop here.
Sign up for the pre-announce list for our next Antarctica voyage.
Email jpc@digitalphotodestinations.com.