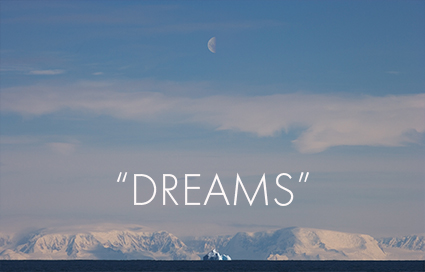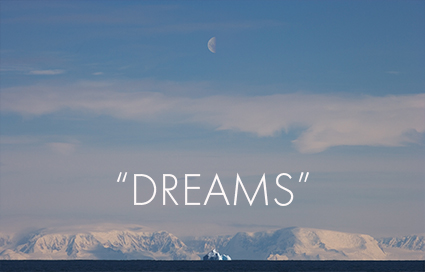 Here's a collection of my favorite quotes on dreams.
"People need dreams, there's as much nourishment in 'em as food." – Dorothy Gilman
"All human beings are also dream beings. Dreaming ties all mankind together." – Jack Kerouac
"You have to dream before your dreams can come true." – Abdul Kalam
"If you only look at what is, you might never attain what could be". – Anonymous
"There are those who look at things the way they are, and ask why… I dream of things that never were, and ask why not?" – Robert Kennedy
"Man is a genius when he is dreaming." – Akira Kurosawa
"A man's dreams are an index to his greatness." – Zadok Rabinowitz
"Cherish your visions and your dreams as they are the children of your soul; the blueprints of your ultimate achievements." – Napoleon Hill
"Without leaps of imagination, or dreaming, we lose the excitement of possibilities. Dreaming, after all, is a form of planning." – Gloria Steinem
"Each man should frame life so that at some future hour fact and his dreaming meet." – Victor Hugo
"Go confidently in the direction of your dreams. Live the life you have imagined." – Henry David Thoreau
"Dream and give yourself permission to envision a you that you choose to be." – Joy Page
"It takes a lot of courage to show your dreams to someone else." – Erma Bombeck
"All our dreams can come true, if we have the courage to pursue them." – Walt Disney
"So many of our dreams at first seem impossible, then they seem improbable, and then, when we summon the will, they soon become inevitable." – Christopher Reeve
"The world needs dreamers and the world needs doers. But above all, the world needs dreamers who do." – Sarah Ban Breathnach
"A dream doesn't become reality through magic; it takes sweat, determination and hard work." – Colin Powell
"The best way to make your dreams come true is to wake up." – Paul Valery
"When you cease to dream you cease to live." – Malcolm Forbes
"Dream as if you'll live forever. Live as if you'll die today." – James Dean
"I challenge you to be dreamers; I challenge you to be doers and let us make the greatest place in the world even better." – Brian Schweitzer
Find more Creativity Quotes here.
Discover more quotes daily in my Twitter and Facebook streams.