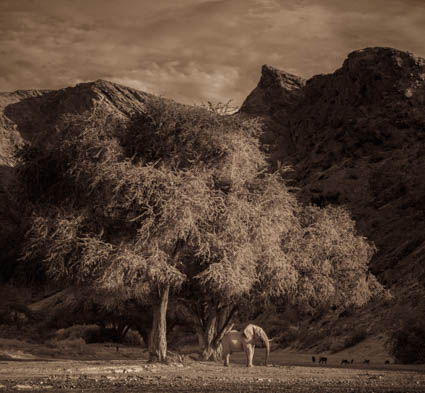 In the Wilderness Safari's Skeleton Coast camp they name the elephants after the guides. The old male, Papa G, not wanting to scuffle with younger males, often walks alone far away from the herd. In musk he can become testy. Giraffes, oryx, baboons and people alike stay at a respectful distance. One evening, we followed Papa G from sunset to dusk, as he weaved his way out of a dry riverbed, across small dune fields, through clay playas, around small mountains that sheltered our camp, and to the water hole that lay close by.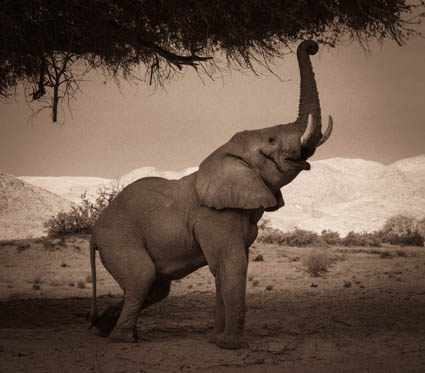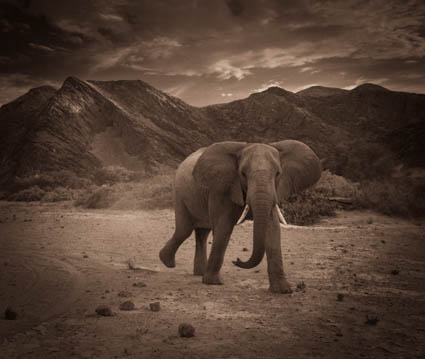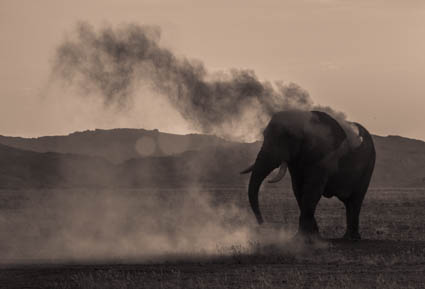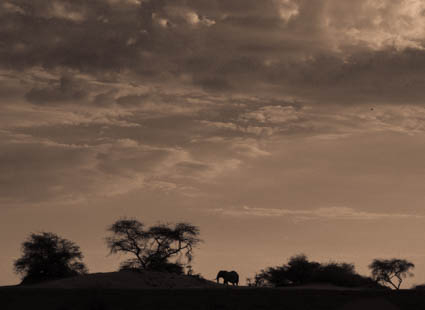 Chance encounters like these help make every day special.
View more Namibia posts here.
Find out about my Namibia digital photography workshop here.