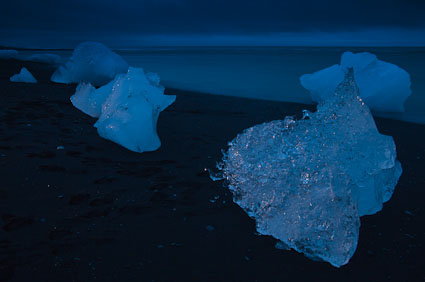 1 Without strobes.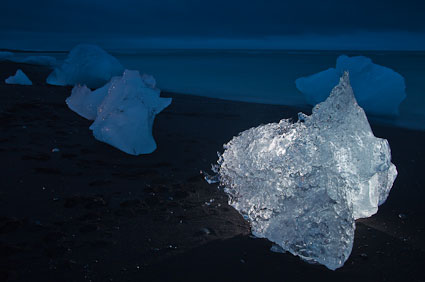 2 With strobes.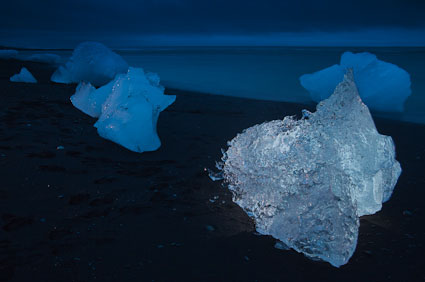 3 Exposures with and without strobes layered together.
I've always wanted to know more about artificial lighting. I figured I might use it in studio. I never figured I'd use it on location. That changed when Raganar th Sigurdsson (Arctic Images) broke out his strobes at midnight at Iceland's Jokullsarlon glacial lagoon. Using strobes and flashlights, we were working light in a very direct way. As a result, I started thinking about light in new ways. Now I'm sure I will use strobes on location. It's going to take more experimentation for me to know when. I recommend you experiment with light in your photography too. At the very least, your experiments will lead to an increased appreciation of it.
Check out Focus on Nature workshops.
Get priority status in my 2010 Iceland workshop.
Email info@johnpaulcaponigro.com.