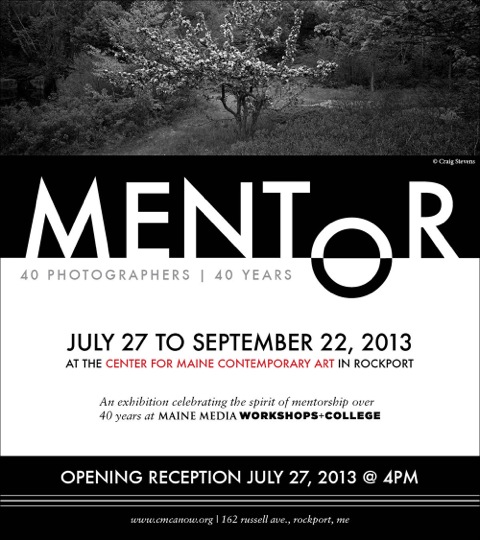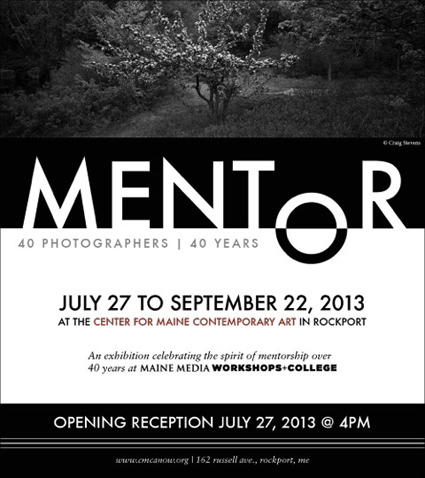 Artists learn and hone their craft in many ways, but perhaps no relationship is more instructive and lasting than one built with a mentor. Sharing a lifetime of knowledge with another artist—from favorite techniques and tools of the craft to inspiring self-criticism and deeper motivation—mentors can propel an artist forward, illuminate new creative territory and serve as a guide through periods of self-doubt.
For 40 years, Maine Media has fostered relationships between emerging and established artists through its intense and immersive courses, building bonds between teachers and students that have lasted decades and spanned the globe. Maintaining their relationships long after the lessons have ended, many of our students have gone on to become masters in their own right, and now pass on their knowledge to a new generation of emerging artists.
As part of the yearlong celebration marking our 40th anniversary, we are thrilled to announce the upcoming exhibition,Mentor: 40 Photographers, 40 Years, in partnership with the Center for Maine Contemporary Art. The exhibition will feature the work of some of Maine Media's best-known master teachers alongside the work of their students, who continue the connection with Maine Media through teaching and mentoring.
Curated by Bruce Brown and Brenton Hamilton, Mentor will be on display from July 27 to September 22, 2013 at the Center for Maine Contemporary Art here in Rockport. We hope you will join us at the opening reception on July 27, or at the alumni reception on August 10 to celebrate the spirit of creative collaboration that is at the heart of everything we do here at Maine Media.
Find out more about the Mentor Exhibit here.
Learn about my Annual Exhibit here.