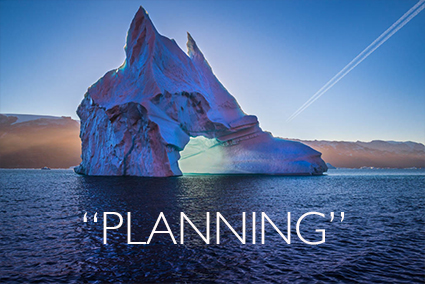 Here's a collection of my favorite quotes on planning.
"A goal without a plan is just a wish." – Antoine de Saint-Exupery
"It takes as much energy to wish as it does to plan." – Eleanor Roosevelt
"If you fail to plan, you are planning to fail!" ― Benjamin Franklin
"Fail to plan, plan to fail." ― Hillary Rodham Clinton
"A man who does not plan long ahead will find trouble at his door." Confucius
"If you don't design your own life plan, chances are you'll fall into someone else's plan. And guess what they have planned for you? Not much." – Jim Rohn
"Your life will be no better than the plans you make and the action you take. You are the architect and builder of your own life, fortune, destiny." – Alfred A. Montapert
"He, who every morning plans the transactions of the day, and follows that plan, carries a thread that will guide him through a labyrinth of the most busy life." – Victor Hugo
"Our goals can only be reached through a vehicle of a plan, in which we must fervently believe, and upon which we must vigorously act. There is no other route to success." – Pablo Picasso
"Setting a goal is not the main thing. It is deciding how you will go about achieving it and staying with that plan." – Tom Landry
"A good plan is like a road map: it shows the final destination and usually the best way to get there." – H. Stanley Judd
"A plan is a list of actions arranged in whatever sequence is thought likely to achieve an objective." – John Argenti
"People with clear, written goals, accomplish far more in a shorter period of time than people without them could ever imagine." – Brian Tracy
"Four steps to achievement: Plan purposefully. Prepare prayerfully. Proceed positively. Pursue persistently." – William A. Ward
"Plan for what it is difficult while it is easy, do what is great while it is small." ― Sun Tzu
"To achieve great things, two things are needed; a plan, and not quite enough time.' – Leonard Bernstein
"Planning is bringing the future into the present so that you can do something about it now." – Alan Lakein
"Good fortune is what happens when opportunity meets with planning." – Thomas Alva Edison
"Chance favors the prepared mind." – Louis Pasteur
"Plans are nothing; planning is everything." – Dwight D. Eisenhower
"Plans are of little importance, but planning is essential." ― Winston Churchill
"It's not the plan that is important, it's the planning." Dr Graeme Edwards
"A good plan today is better than a perfect plan tomorrow." – George S. Patton
"Plan your work for today and every day, then work your plan." – Norman Vincent Peale
"It is a bad plan that admits of no modification." – Publilius Syrus
"If plan A doesn't work, the alphabet has 25 more letters – 204 if you're in Japan." – Claire Cook
"The majority of men meet with failure because of their lack of persistence in creating new plans to take the place of those which fail." – Napoleon Hill
"You can always amend a big plan, but you can never expand a little one. I don't believe in little plans. I believe in plans big enough to meet a situation which we can't possibly foresee now." – Harry S. Truman
"Have a bias toward action – let's see something happen now. You can break that big plan into small steps and take the first step right away." – Indira Gandhi
"He is the best man who, when making his plans, fears and reflects on everything that can happen to him, but in the moment of action is bold." – Herodotus
"Plans are only good intentions unless they immediately degenerate into hard work." – Peter Drucker
"Thinking well to be wise: planning well, wiser: doing well wisest and best of all." – Malcolm Forbes
"Just because you make a good plan, doesn't mean that's what's gonna happen." – Taylor Swift
"The best laid schemes o' mice an' men gang aft agley." ― Robert Burns
"Everybody's got a plan until they get hit." – Joe Lewis
"No plan survives and encounter with the enemy." – Helmuth von Moltke
"No battle plan survives contact with the enemy." – Colin Powell
"If you want to make God laugh, tell him about your plans." – Woody Allen
"Life is what happens to you while you're busy making other plans" –  John Lennon
"The reason that everybody likes planning is that nobody has to do anything." – Jerry Brown
"We climb to heaven most often on the ruins of our cherished plans, finding our failures were successes." – Amos Bronson Alcott
"If you plan on being anything less than you are capable of being, you will probably be unhappy all the days of your life." – Abraham Maslow
"If you have accomplished all that you have planned for yourself, you have not planned enough." – Edward Everett Hale
"First comes thought; then organization of that thought, into ideas and plans; then transformation of those plans into reality. The beginning, as you will observe, is in your imagination." – Napoleon Hill
"Without leaps of imagination, or dreaming, we lose the excitement of possibilities. Dreaming, after all, is a form of planning." – Gloria Steinem
"You must plan to be spontaneous." – David Hockney
"Spontaneity is one of the joys of existence, especially if you prepare for it in advance." ― Alan Dean Foster
"Happy is the person who knows what to remember of the past, what to enjoy in the present, and what to plan for in the future." – Arnold H. Glasow
"Tell me, what is it you plan to do with your one wild and precious life?" – Mary Oliver
Read more Creativity Quotes here.
Read more quotes daily on Twitter and Facebook.