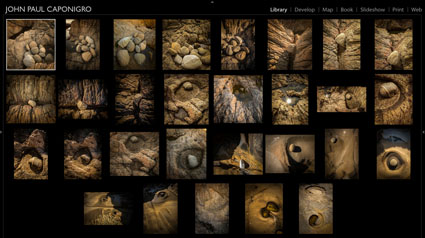 I had an intense session at Point Lobos, California recently. I was in an emotional state, reviewing the past, connecting ideas, letting some things go. That quality got into these images. Sure, I was working at understanding composition better, but I think it's the emotional quality that makes these images strong. It was a great reminder of how important it is to be present (really truly present) when you're making art.
Half these images won't make the final cut. And I'll want to return to this subject (if not location) to develop this set further. And yet, there are a few real keepers here, not just single images but also a whole new set of images.
Find out about my Point Lobos / Big Sur workshop here.
View more Contact Sheets here.