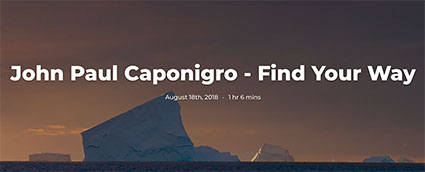 Shortly after the opening of my new exhibition Land Within Land, Scott David Gordon recently interviewed me for his podcast Austin Talks. He picked up on many of the ideas I shared during my gallery talks … and ran with them.
As he said, "If you are looking for a technical discussion on Photoshop and cameras to choose this is not the one. We had a fairly philosophical conversation about many subjects including defining a mission in life, being present, nature, spirit of place, creativity, play, and how to find your own way as an artist and a human. I love how thoughtful and specific he is with his words and wisdom. It's no wonder he is a sought-after lecturer and teacher."
I hope you enjoy our conversation!
Find out more about Scott David Gordon here.
Listen to more Austin Talks here.