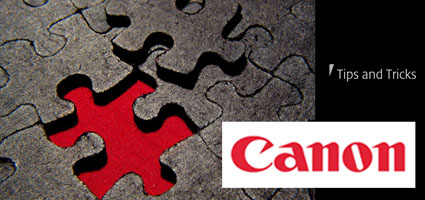 Want a quick answer to a question about a Canon camera?
Want to learn a camera function or technique you never knew about?
Canon offers a growing number of tips and tricks online.
You can filter over 200 tips by Category and/or Product.
Learn something today. Learn more in the future.
Find Canon's Tips & Tricks here.
Learn more on achieving optimum exposures with my digital photography ebooks.