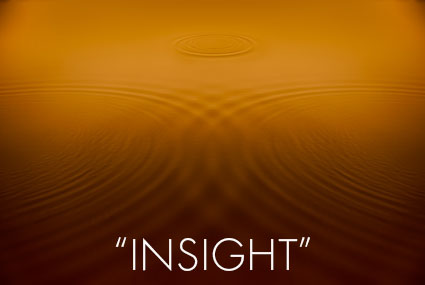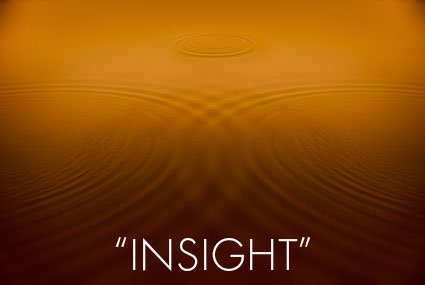 Find out more about this image.
Here's a collection of my favorite quotes on insight.
"A point of view can be a dangerous luxury when substituted for insight and understanding. – Marshall McLuhan
"The best vision is insight." – Malcolm Forbes
"A moment's insight is sometimes worth a life's experience." – Oliver Wendell Holmes, Jr.
"Nothing is more terrible than activity without insight." – Thomas Carlyle
"The worst pain a man can suffer: to have insight into much and power over nothing. – Herodotus
"The man with insight enough to admit his limitations comes nearest to perfection. – Johann Wolfgang von Goethe
"Humor is the affectionate communication of insight. – Leo Rosten
"Mirth can be a major tool for insight, changing "ha-ha" to "aha" – Anonymous
"Only when inspired to go beyond consciousness by some extraordinary insight does beauty manifest unexpectedly. – Arthur Erickson
"Insight is the first condition of Art. – George Henry Lewes
"If you never ask yourself any questions about the meaning of a passage, you cannot expect the book to give you any insight you do not already possess." – Mortimer Adler
"The goal is to transform data into information, and information into insight" – Carly Fiorina
"Your sight must become an insight; it must be turned within and used to purify and clarify your mind." – Sri Sathya Sai Baba
"When I have a creative insight, there is a high. I think back in the day, I made music as much as I did because it made me feel so good. I think you could argue that there is a creative addiction – but, you know, the healthy kind. – Lauryn Hill
"Regret is insight that comes a day too late." – Anonymous
"Peace of mind happens to a man only after he has developed deep insight, only after he starts seeing the things in the right perspective. " – Sam Veda
"If one is master of one thing and understands one thing well, one has at the same time, insight into and understanding of many things." –  Vincent van Gogh
"In today's complex and fast-moving world, what we need even more than foresight or hindsight is insight" – Anonymous
"May you have the hindsight to know where you've been, The foresight to know where you are going, And the insight to know when you have gone too far" –  Irish Blessing
Find more Creativity Quotes here.
Read new Creativity Quotes in my Twitter and Facebook streams.