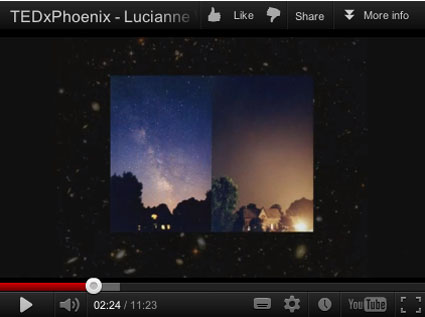 Look Up For A Change – Lucianne Walkowicz

"TED Fellow Lucianne Walkowicz asks: How often do you see the true beauty of the night sky? At TEDxPhoenix, she shows how light pollution is ruining the extraordinary — and often ignored — experience of seeing directly into space.
Lucianne Walkowicz works on NASA's Kepler mission, studying starspots and "the tempestuous tantrums of stellar flares."
Read 13 Essential Tips For Night & Low Light Photography here.
Learn more about night photography in my digital photography workshops.