The Benefits Of Not Knowing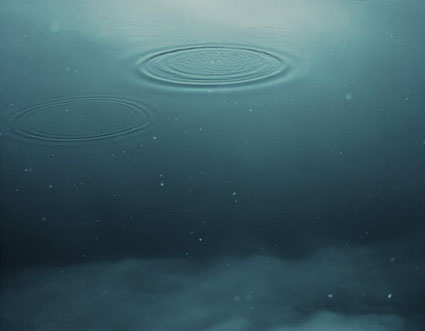 Sounding I, Wiscassett, Maine, 2001 
What I don't know makes this image more interesting.
Several years after making this image, I couldn't remember whether I had captured the snow photographically or rendered it digitally or if the appearance of snow was created with a combination of both. It was one of the few times where I felt my experience of my images was closer to the experience others have of them. In this instance, I no longer suffered from the curse of knowledge. I was confronted with a mystery. Rather than quickly rushing to open the file and settle the question, as only I could, I chose to cultivate the question and see what useful insights I could find in doing so.
I looked very closely at the image and saw more than I had seen before. I looked more closely at other people's images of snow and saw more than I had seen before. I looked more closely at snow and saw more than I had seen before. Because of what I didn't know, I knew more. Because I questioned what I learned (and the ways I learned), I learned more. Not knowing, can be wonderful! You may be pleasantly surprised by what you don't know.
Many people look to photographs to confirm what they already know or think they know. I prefer to look to photographs to challenge, expand, and enrich what I know. In works of art, sometimes the things that remain unanswered and remain open become more valuable than the things that are answered and closed. The life of a good photograph extends far beyond itself and our initial experience(s) of it.
How do you know what you know?
How many ways can you challenge what you know in order to experience more?
Find out more about this image here.
View more related images here.
Read more The Stories Behind The Images here.