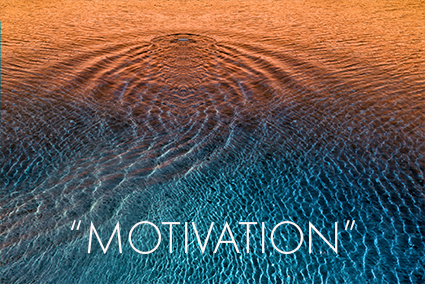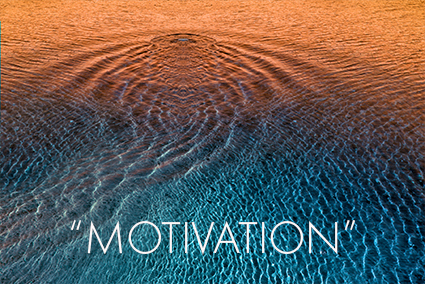 Here's a collection of my favorite quotes on motivation.
"Motivation is what gets you started. Habit is what keeps you going." – Jim Ryun
"Ability is what you're capable of doing. Motivation determines what you do. Attitude determines how well you do it." – Lou Holtz
"God made man to go by motives, and he will not go without them, any more than a boat without steam or a balloon without gas." – Beecher, Henry Ward
"Motivation is everything. You can do the work of two people, but you can't be two people. Instead, you have to inspire the next guy down the line and get him to inspire his people." – Lee Iacocca
"Whatever touches the nerves of motive, whatever shifts man's moral position, is mightier than steam, or calorie, or lightning." –  Edwin Hubbel Chapin
"There is only one way … to get anybody to do anything. And that is by making the other person want to do it." – Dale Carnegie
"If you want to build a ship, don't drum up the people to gather wood, divide the work, and give orders. Instead, teach them to yearn for the vast endless sea." – Antoine de Saint-Exupéry
"Motivation is the art of getting people to do what you want them to do because they want to do it." – Dwight D. Eisenhower
"No one does anything from a single motive." – Samuel Taylor Coleridge
"Money was never a big motivation for me, except as a way to keep score. The real excitement is playing the game." – Donald Trump
"In my experience, there is only one motivation, and that is desire. No reasons or principle contain it or stand against it." – Jane Smiley
"Desire is the key to motivation, but it's determination and commitment to an unrelenting pursuit of your goal – a commitment to excellence – that will enable you to attain the success you seek." – Mario Andretti
"There are two levers for moving men – interest and fear." – Napoleon Bonaparte
"Why did I want to win? because I didn't want to lose!" – Max Schmelling
"The ones who want to achieve and win championships motivate themselves." – Mike Ditka
"A champion needs a motivation above and beyond winning." – Pat Riley
"Striving for excellence motivates you; striving for perfection is demoralizing." – Harriet Braiker
"The ultimate inspiration is the deadline." – Nolan Bushnell
"Am I motivated by what I really want out of life – or am I mass-motivated?" – Earl Nightingale
"If it doesn't come from within, it doesn't come. Fun helps remove the barriers that allow people to motivate themselves." – Herman Cain
"Men are more accountable for their motives, than for anything else …' – Archibald Alexander
"Of course motivation is not permanent. But then, neither is bathing; but it is something you should do on a regular basis." ― Zig Ziglar
"Motivation is like food for the brain. You cannot get enough in one sitting. It needs continual and regular top ups." – Peter Davies, Peter
"The most important thing about motivation is goal setting. You should always have a goal." – Francie Larrieu Smith
"Life takes on meaning when you become motivated, set goals and charge after them in an unstoppable manner." – Les Brown
Find more Creativity Quotes here.
Discover more quotes daily in my Twitter and Facebook streams.