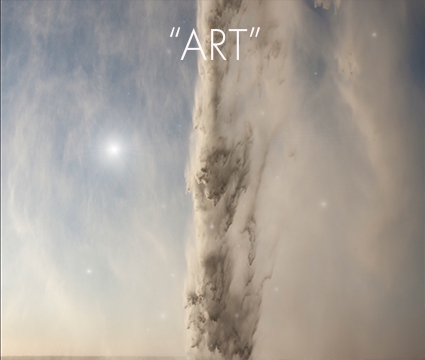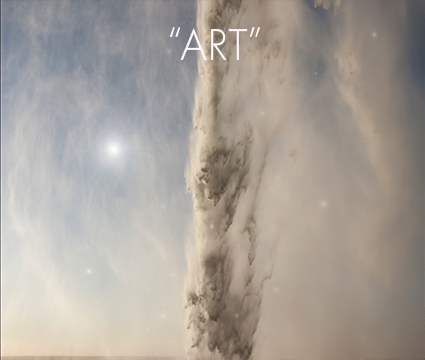 Here's a collection of my favorite quotes on abstraction.
"Art is not a thing; it is a way." – Elbert Hubbard
"Art, in itself, is an attempt to bring order out of chaos." – Stephen Sondheim
"All religions, arts, and sciences are branches of the same tree." – Albert Einstein
"Art is the beautiful way of doing things. Science is the effective way of doing things. Business is the economic way of doing things." – Elbert Hubbard
"Art disturbs, science reassures." – Georges Braque, Le Jour et la nuit
"A work of art is above all an adventure of the mind." – Eugene Ionesco
"A work of art which did not begin in emotion is not art." – Paul Cezanne
"Art is literacy of the heart" – Elliot Eisner
"All art is but imitation of nature." – Lucius Annaeus Seneca
"Great art picks up where nature ends." – Marc Chagall
"Art is a collaboration between God and the artist, and the less the artist does the better." – Andre Gide
"The perfection of art is to conceal art." – Quintilian
"The aim of art is to represent not the outward appearance of things, but their inward significance." – Aristotle
"While I recognize the necessity for a basis of observed reality… true art lies in a reality that is felt." – Odilon Redon
The principle of true art is not to portray, but to evoke." – Jerzy Kosinski
"That art is best which suggests most." – Austin O'Malley
"What is real is not the external form, but the essence of things… it is impossible for anyone to express anything essentially real by imitating its exterior surface." – Constantin Brancusi
"Art is a step from what is obvious and well-known toward what is arcane and concealed." – Khalil Gibran
"The mediator of the inexpressible is the work of art." – Johann Wolfgang von Goethe
"Vision is the art of seeing what is invisible to others." – Jonathan Swift
"Art is not what you see, but what you make others see." – Edgar Degas
"Art does not reproduce the visible; rather, it makes visible." – Paul Klee
"Art is the lie that enables us to realize the truth." ― Pablo Picasso
Find more Creativity Quotes here.
Discover more quotes daily in my Twitter and Facebook streams.