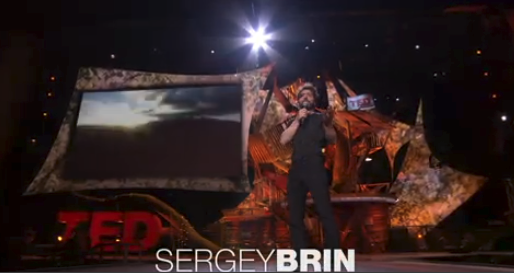 3 Google TED Talks – Search, Glass, Driverless Car

Google co-founders Larry Page and Sergey Brin offer a peek inside the Google machine, sharing tidbits about international search patterns, the philanthropic Google Foundation, and the company's dedication to innovation and employee happiness.

It's not a demo, more of a philosophical argument: Why did Sergey Brin and his team at Google want to build an eye-mounted camera/computer, codenamed Glass? Onstage at TED2013, Brin calls for a new way of seeing our relationship with our mobile computers — not hunched over a screen but meeting the world heads-up.
See the live demo of Glass at the Google I/O here.

Sebastian Thrun helped build Google's amazing driverless car, powered by a very personal quest to save lives and reduce traffic accidents. Jawdropping video shows the DARPA Challenge-winning car motoring through busy city traffic with no one behind the wheel, and dramatic test drive footage from TED2011 demonstrates how fast the thing can really go.
View more of my favorite TED talks here.