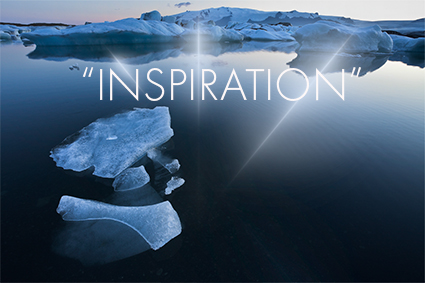 Here's a selection of my favorite quotes on inspiration.
"To succeed you need to find something to hold on to, something to motivate you, something to inspire you" – Tony Dorsett
"People are not lazy. They simply have impotent goals – that is, goals that do not inspire them." – Anthony Robbins
"Without inspiration the best powers of the mind remain dormant, there is a fuel in us which needs to be ignited with sparks." – Johann Gottfried Von Herder
"Genius is one percent inspiration and ninety-nine percent perspiration." – Thomas A Edison
"If you wait for inspiration you'll be standing on the corner after the parade is a mile down the street." – Ben Nicholas
"You can't wait for inspiration, you have to go after it with a club" – Jack London
"Inspiration exists, but it has to find us working." – Pablo Picasso
"Inspiration comes of working every day." – Charles Baudelaire
"Just as appetite comes by eating, so work brings inspiration, if inspiration is not discernible at the beginning." – Igor Stravinsky
"What Romantic terminology called genius or talent or inspiration is nothing other than finding the right road empirically, following one's nose, taking shortcuts." – Italo Calvino
"There are three things that make a person a writer: inspiration, perspiration and desperation." – Harlan Coben
"The ultimate inspiration is the deadline." – Bushnell, Nolan.
"Need and struggle are what excite and inspire us." – William James
"It's lack that gives us inspiration. It's not fullness." – Ray Bradbury
"In art the hand can never execute anything higher than the heart can inspire" – Ralph Waldo Emerson
"Method is much, technique is much, but inspiration is even more." – Benjamin Cardozo
"Without craftsmanship, inspiration is a mere reed shaken in the wind." – Johannes Brahms
"Our moments of inspiration are not lost though we have no particular poem to show for them; for those experiences have left an indelible impression, and we are ever and anon reminded of them." – Henry David Thoreau
"Good thoughts inspire us to engage in good actions. " – Atharva Veda
"Good actions give strength to ourselves and inspire good actions in others." –  Plato
"Motivation is everything. You can do the work of two people, but you can't be two people. Instead, you have to inspire the next guy down the line and get him to inspire his people." – Lee Iacocca
"Our chief want is someone who will inspire us to be what we know we could be." – Ralph Waldo Emerson
"If your actions inspire others to dream more, learn more, do more and become more, you are a leader." – John Quincy Adams
"Great leadership does not mean running away from reality. Sometimes the hard truths might just demoralize the company, but at other times sharing difficulties can inspire people to take action that will make the situation better." –  John Kotter
"To do something, however small, to make others happier and better, is the highest ambition, the most elevating hope, which can inspire a human being." – John Lubbock
"It is difficult to inspire others to accomplish what you haven't been willing to try." – Anonymous
Find more creativity quotes here.
Read more quotes daily on Twitter and Facebook.