$1700 of Educational Photography Tools for $89!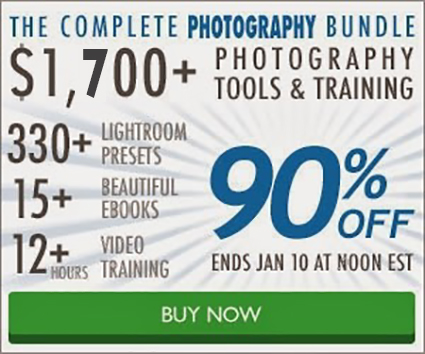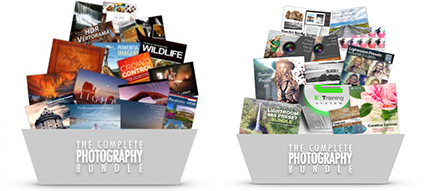 Check out The Complete Photography Bundle.
This amazing deal for ebooks, videos, presets/actions, software and more by great contributors including Lindsey Adler, Martin Bailey, Alister Benn, Richard Bernabe, Jim Goldstein, Joel Grimes, Karen Hutton, Eddie Tapp and many others.
Plus you can enter to win prizes free!
Offer ends Jan 10th. (It's available for 5 days only.)
See all of the content included here now.