Book – Wynn Bullock Revelations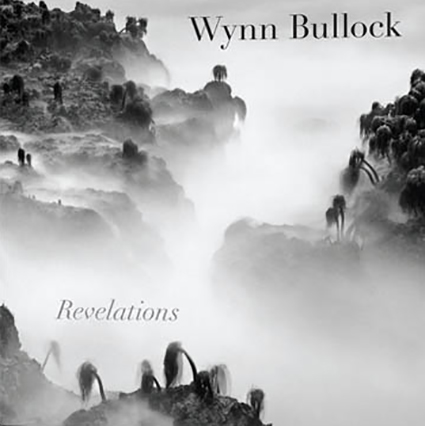 "Wynn Bullock was one of the most significant photographers of the mid-twentieth century. A close friend of influential West Coast artists Ansel Adams and Edward Weston and a contemporary of Minor White and Frederick Sommer, Bullock created work marked by a distinct interest in experimentation, abstraction, and philosophical exploration. Bullock's photography received early recognition in 1941, when the Los Angeles County Museum of Art staged his first solo exhibition. His mature work appeared in one-man shows at the Bibliothèque nationale de France, Paris; the Royal Photographic Society, London; the Metropolitan Museum of Art, New York; and the Art Institute of Chicago, among other prestigious venues. Bullock's pictures Let There Be Light and Child in Forest have become icons in the history of photography, following their prominent inclusion in The Family of Man, Edward Steichen's landmark 1955 exhibition at The Museum of Modern Art.
Despite early acclaim, however, the true breadth and depth of Bullock's career have remained largely in the shadows. Wynn Bullock: Revelations shines new light on this major photographer and offers the most comprehensive assessment of his career in nearly forty years. Produced by the High Museum of Art in partnership with the Center for Creative Photography this retrospective traces Bullock's evolution, from his early experimental work of the 1940s through the mysterious black-and-white imagery of the 1950s and the color/light abstractions of the 1960s, and to his late metaphysical photographs of the 1970s. The book presents 110 images, including some from the Bullock Estate that have before never been published. An essay by the High's curator of photography Brett Abbott explores the nuances of Bullock's approach to photography and its fascinating relationship to the history of science and philosophy. The volume also includes an illustrated chronology, a bibliography, selected collections, an exhibitions history, a list of plates, and notes."
Get the book here.
Find out about the exhibit here.
Read a collection of quotes by Wynn Bullock here.
Find out more about Wynn Bullock here.