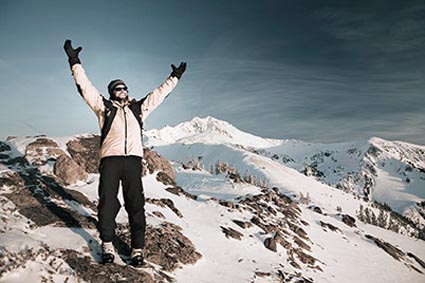 Fresh with the release of his new book Visual Poetry, Chris Orwig provides this insightful guest blog post.
Get a sense of who Chris is before reading this, view/listen to his short video introduction to his new book.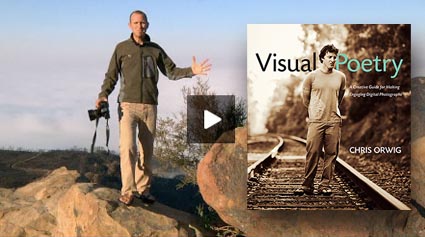 Hello
It is a privilege to have the honor to provide a guest post for this blog! John Paul is someone I admire deeply not only for his artistry but for the way he thinks, listens, challenges and empowers. Who he is, what he does and how he lives – inspires.
So who am I? My name is Chris and I am an artist, photographer and teacher.  As an artist I strive to live life fully and with passion, creativity, ingenuity and authenticity. As a photographer I subscribe to Marc Riboud's perspective that, "Photography is savoring life at 1/100th of a second." Somehow, with camera in hand I get more out of life and I enjoy sharing that with others. That's where the teaching comes in.  I think William Yeats said it best: "Education is not about filing a pail, it is about lighting a fire." And that's what this post is all about – Ignition.
Over the years, I've watched hundreds and hundreds of students pass through the courses, conferences, workshops or photography school where I teach. Almost all of the students start off with more than enough passion that acts as kindling to get the fire going. Many of those students go on to achieve unbelievable success. Yet, sadly many of the students don't make it, they whither and fade.
As a teacher, it's part of my innate drive to counter this as much as I can. I want the people I know and interact with to succeed. There is nothing more thrilling than seeing others soar to new heights. With this in mind, I've completed one of my most recent projects which is a book titled, Visual Poetry – A Creative Guide for Making Engaging Photographs. The aim of this book is to awaken, enliven, ignite and further one's passion for life and for making compelling, engaging and enlivening photographs. The book is a mixture of photography and creativity. If that sounds interesting – read on.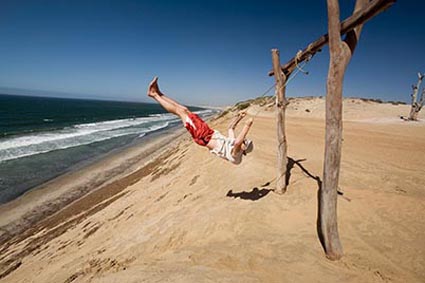 The Janitor's Closet
Let's start with a quick story from Chapter 10… The stars in Steve's eyes twinkled like Hollywood lights. Like many teenagers, he was a dreamer and he wouldn't let go of his desire to make movies. After high school he applied to a top film school in Los Angeles but was rejected. Unwilling to give up, he would find a way. He applied again, and the second denial hurt worse. Defeated, he was resigned to studying an unrelated topic at a second-rate state school. Unsuccessful, after a few years of college, he dropped out. Steve still wanted to make movies—old dreams die hard.
Without an education, marketable skills, or a job he didn't have much to do. One day he decided to take a tour of Universal Studios. The open-air tour bus drove Steve and the other tourists around the back lot. Steve hopped off the back of the bus half way through the tour, slipped past security, and began to walk around. He wanted to be here. Later that day he left and walked out the main gate with a newly hatched plan. Not even old enough to buy a beer, Steve bought his first suit and a tie. The next day, he was ready to play the part. Dressed like the rest, he walked up to the entrance of Universal Studios, waved to the security guard, and walked right in. And he did this day after day.
Soon he found an old janitor's closet he thought would work well. With a few pieces of discarded furniture, the closet was transformed into an office. And that is where it all began. Within a handful of years, it was too good to be true. Steve was bursting onto the scene with his second feature-length film. The movie was a historic success and he has since become known as the father of all blockbusters.
Steve, who we know as Steven Spielberg, found his own way. He never gave up, and neither should you. And that's what this book is all about. It's about discovering who we are, dreaming big, thinking in a new way and ultimately accomplishing a new task. And if our task is to create compelling photographs, how can it be done?
While the answer is multifaceted, there are a few critical parts. One part: how to create better photographs. Another part: how to become more creative people. The "what" and the "who" are intertwined. And thus, this book isn't an ordinary photo book. It is a book about becoming. Becoming authentic, alive, vibrant, unfettered and renewed. It is written for those interested in becoming what it means to grow and change. Whether you are an amateur or a pro, photographer or physician, architect or acupuncturist, filmmaker or financial consultant, this book is written for you.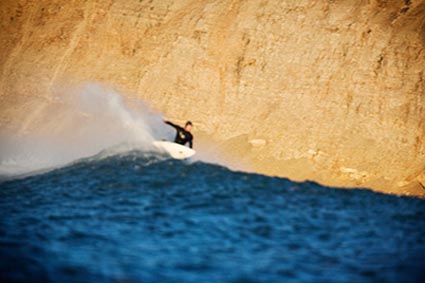 The Premise
The title "Visual Poetry" comes from the thread that runs throughout the book. It is the idea that photographers have pursued for decades – how to say more with less. In other words, it is like this: what the novelist says in 20,000 words the poet says in 20. And after reading a poem we don't just have more information, we have more experience. A good poem isn't about reductionism. It's about reducing, simplifying, and deepening. A poem always gives more. And poems are spare. With so little space, they require a distillation which concentrates and intensifies their meaning and effect.
Poetry and good photographs have the potential to rekindle and ignite your imagination. And here's why. They both ask you to use your mind to fill in the gaps. They are not overly obvious and then don't say too much. Rather you have to read and look carefully and the more your read, or the more you look, the better it becomes. This book is all about getting you to make more poetic photographs.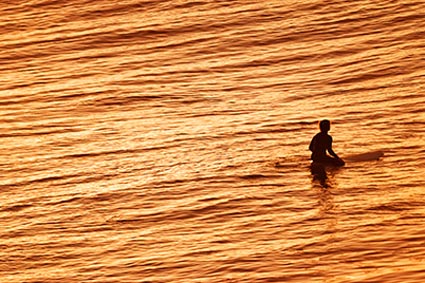 The Structure
At its core, the book is a mixture of anecdotes, ideas and photographs. It is divided into three sections:
I. Getting Started—understanding photography and poetry, learning to see, and camera creativity. These initial chapters are more conceptual and full of inspiring ideas.
II. Let the Adventure Begin—specific types of photography, including portraits, families and kids, weddings, travel, action and outdoors, and found objects and subjects. This is the section that makes up the bulk of the book. Each chapter includes inspiration, practical tips for shooting, gear suggestions, and workshop assignments to jump-start the progress of your own work.
III. What's Next—a practical conversation about photography gear, and how to make the transition from amateur to pro and get paid to do what you love.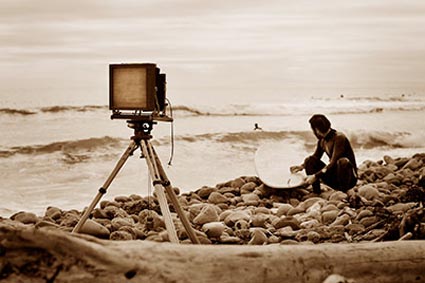 Guest Speakers
The more I learn about photography the more I learn that photography is more broad and deep that I could imagine. Thus learning photography requires that we listen to more than one voice. Therefore, I'm honored to have some of the world's leading photographers as featured "guest speakers" in each chapter that provide their voice and photographs which broadens and deepens the conversation in an interesting way.  Here are some of the photographers included in the mix: Steve McCurry, Pete Turner, Douglas Kirkland, John Sexton, Keith Carter, Rodney Smith, Chris Rainer, Joyce Tenneson, Chase Jarvis, Elizabeth Messina, Marc Riboud and John Paul Caponigro! Their contributions bring wisdom, insight, and inspiration. The value of their words and photographs are immense and I am deeply grateful for their contributions.
Free Chapter!
If the book sounds interesting and you'd like to dig deeper, I have a great solution. After a bit of begging and pleading, my publisher granted me permission to provide my newsletter subscribers (click here to subscribe) with a free PDF chapter… and they have now allowed me to extend that to readers of this blog! Click here view and download Visual Poetry / Chapter 2 – Creativity and Photography.
More Information
If you're interested in learning even more about the book visit: visual-poet.com. On this site you will find more information, testimonials, short videos, audio excerpts, resource links and bonus content – for example, click here to listen to a thoughtful and inspiring interview with Joyce Tenneson. Or if you'd like to pick up the book, visit your local bookstore or click here to view it on amazon.com.
Finally, it is a deep honor to share some of my passions with you – thanks!
Learn more about Chris at chrisorwig.com.
Find his blog at chrisorwig.com/flipside.