PHOTOGRAPH Issue 9 – All B&W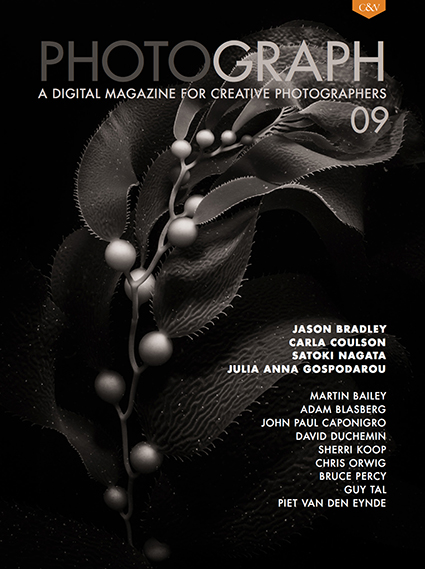 "To kick off our new layout, this issue is dedicated to the line, light and shadow of non-colour. Within these 230 pages are portfolios and interviews with these incredible photographers: Jason Bradley, who discusses his extraordinary underwater work and the limitations, challenges, and thrills of it all; Carla Coulson, whose Paris fashion portraiture was borne from leaving her job, moving to France and becoming a published photographer within one year; the architectural style of Julia Anna Gospodarou, who explains how she sees sensual lines in concrete and steel structures; and the beauty of Chicago nights as illuminated by Satoki Nagata, who went from scientist to photographer with striking results.
Each of our regular contributors, John Paul Caponigro, Bruce Percy, Guy Tal, Chris Orwig, Martin Bailey, Piet Van den Eynde, Adam Blasberg, and David duChemin, have dedicated their articles to the art of black and white photography."
My article Black & White Palettes discusses the many distinct styles you can find and craft to suit your vision within the arena of black and white photography.
Get 20% off through Tuesday.
Get your copy here!