17 Quotes By Photographer John Sexton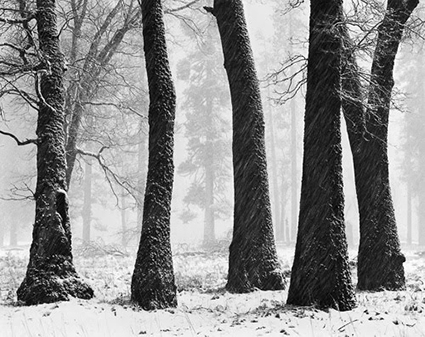 Enjoy this collection of quotes by photographer John Sexton.
"It is light that reveals, light that obscures, light that communicates. It is light I "listen" to. The light late in the day has a distinct quality, as it fades toward the darkness of evening. After sunset there is a gentle leaving of the light, the air begins to still, and a quiet descends. I see magic in the quiet light of dusk. I feel quite, yet intense energy in the natural elements of our habitat. A sense of magic prevails. A sense of mystery. It is a time for contemplation, for listening – a time for making photographs." – John Sexton
"I think the greatest photographers are the amateur photographers who do it because they love it. Arnold Newman is a good example; he is a consummate professional, but he's also an 'amateur' in the pure sense of the word." – John Sexton
"When I'm about ready to press the cable release on the View camera, I've tried to anticipate some of the challenges I'm going to encounter in the darkroom." – John Sexton
"Some times I'll peek out from underneath the focusing cloth and just look around the edges of the frame that I'm not seeing, see if there's something that should be adjusted in terms of changing the camera position." – John Sexton
"Pictures you have taken have an influence on those that you are going to make." – John Sexton
"The reason I do workshops is so I can learn, and I am fortunate that I've probably gained more from the whole experience of teaching than any one participant has. It is all about asking." – John Sexton
"A photographer needs to be a good editor of negatives and prints! In fact, most of the prints I make are for my eyes only, and they are no good. I find the single most valuable tool in the darkroom is my trash can – that's where most of my prints end up." – John Sexton
"Many photographers are consumed with the idea of making beautiful contact sheets. I am far more interested in making the best final print I can." – John Sexton
"For me the printing process is part of the magic of photography. It's that magic that can be exciting, disappointing, rewarding and frustrating all in the same few moments in the darkroom." – John Sexton
"I've found even after nearly 30 years of doing this, there are all kinds of new surprises that rear their heads at various times and I truly believe that 51% of the images, success takes place in the darkroom." – John Sexton
"There is a considerable amount of manipulation in the printmaking from the straight photograph to the finished print. If I do my job correctly that shouldn't be visible at all, it should be transparent." – John Sexton
"I support any procedure that allows photographers to express themselves, whether that involves color, black and white, platinum, palladium and digital technology." – John Sexton
"I find the surface of a photograph a thing of beauty in and of itself, and it is this surface that makes a photograph unique relative to other two-dimensional media." – John Sexton
"Whatever it takes to get the image to reach that level is what that photographer needs to do." – John Sexton
"When the object that is produced, the photographic image has the ability to make tears come to your eyes; to inspire you to the point where you have to catch your breath, then nothing else matters." – John Sexton
"We all start in this medium because of the magic and the challenge is to keep it going." – John Sexton
"I really don't have any secrets. I've never met a photographer whose work I respected that had a secret because the secret lies within each and every one of us." – John Sexton
View 12 Great Photographs By John Sexton here.
Watch a documentary on John Sexton here.
Find more quotes in The Essential Collection Quotes By Photographers.