Namibia – Take the Postcard and Then Try A Different Approach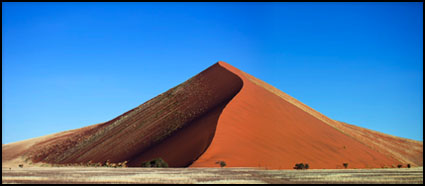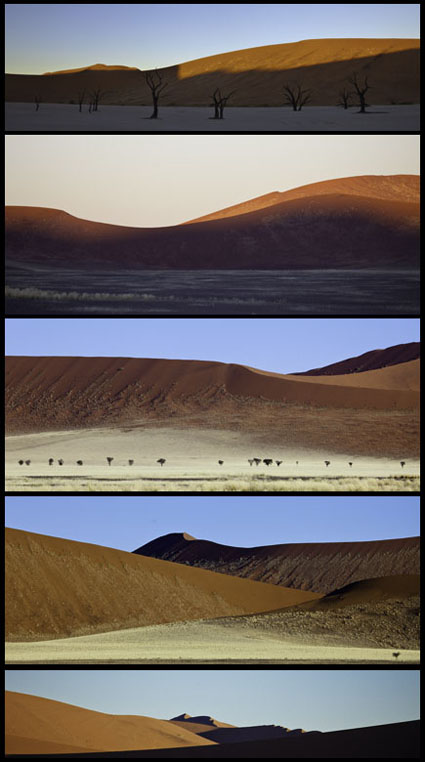 Sossusvlei, Namibia has some of the most famous dunes in the world – 750 foot high coral dunes that close in towards one another as you move up the valley. When you think Namibia, you think Sossusvlei. Everyone who goes there has a similar version of my first shot. I took it too. Then I tried a different approach. I found the dunes made wonderful abstract panoramas.
Visit here tomorrow for more of my images from Namibia.
Find out about my 2010 Namibia workshop here.